Earlier this summer I got to work on something fun – gold on black.  I must admit… I love gold.  And I really love gold when it pops on a black envelope.  We added the extra twist by writing on an angle.  These turned out nicely with the clean lines (compared to my talia script and filling the entire envelope to be seen tomorrow).  Wouldn't you like to receive this in the mail!
On the flip side, there is something really stunning about gold on white or ivory keeping the tones together.  I think this looks is fantastic for a wedding anniversary or a holiday party… and especially a wedding!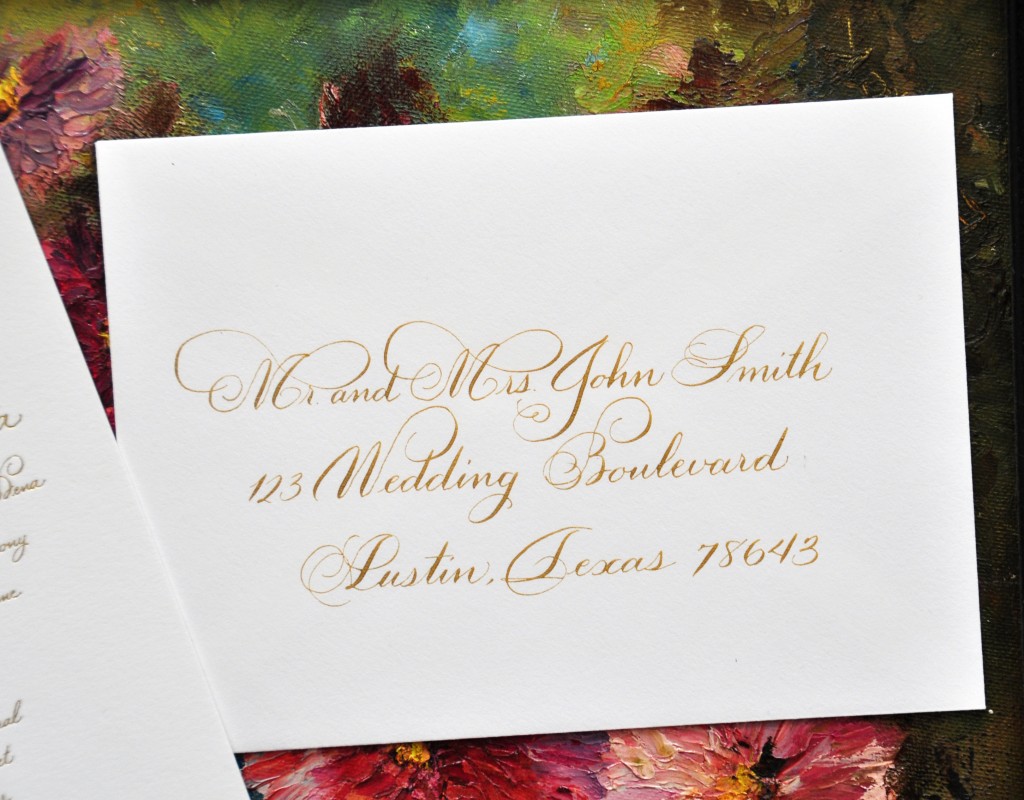 Both envelopes are in my Grace hand using gold ink!