Here is the thing about a Dallas ballroom wedding, you can seat hundreds of people comfortably and stylishly. This ballroom wedding was certainly stylish with this super cool bride and groom duo.
The Invitations
I worked with The Details Department and Emily Clarke Events to provide calligraphy for the invitation suite. all photography is by Sarah Kate. This suite featured foil, a custom crest and stunning calligraphy.  Again, a little bit of calligraphy and type combo really highlights the important items. Black and white wasn't drab with a little accent of pink in this stationery.  I really like how the floral envelope liner was black and white and the envelope was blush. Also, how they used a black and white photo for their save the date design.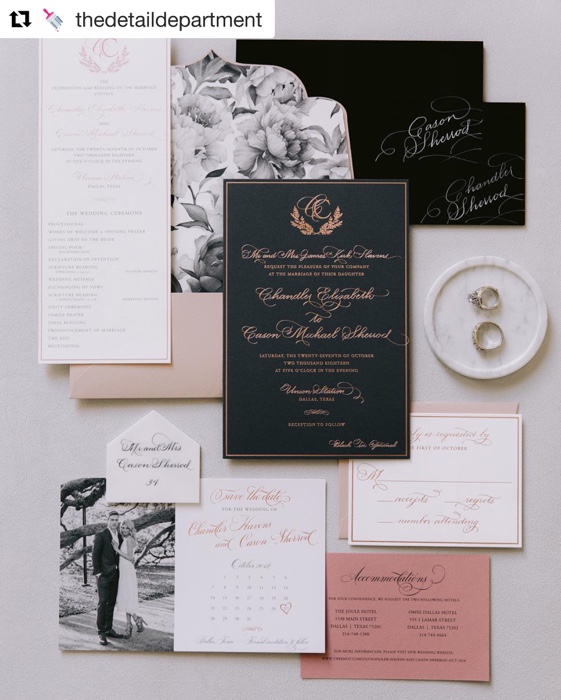 This show-stopper features my Flourished hand foiled on a black card. The lux design is a chic introduction to the celebration.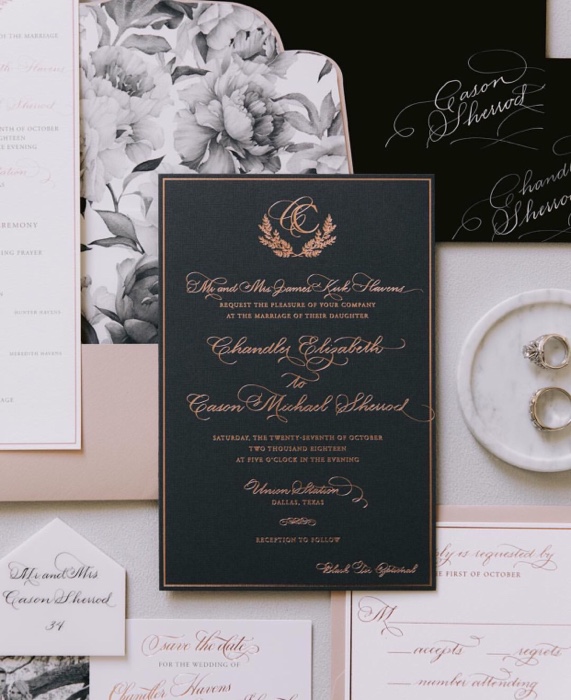 The Day Of – Dallas Ballroom Wedding
Day of calligraphy was a proud moment for me. The groom is a baseball player and the escort card display featured a home plate design. These little cards were made of white acrylic and have my flourished hand in black ink. I had to write very tiny and carefully to make this work, but I am so pleased with the outcome!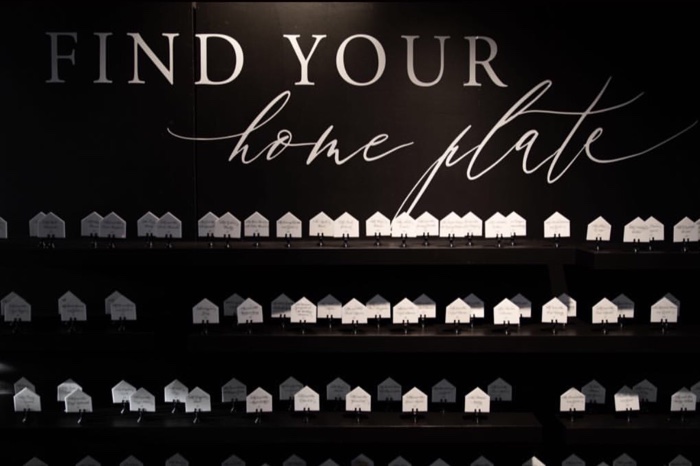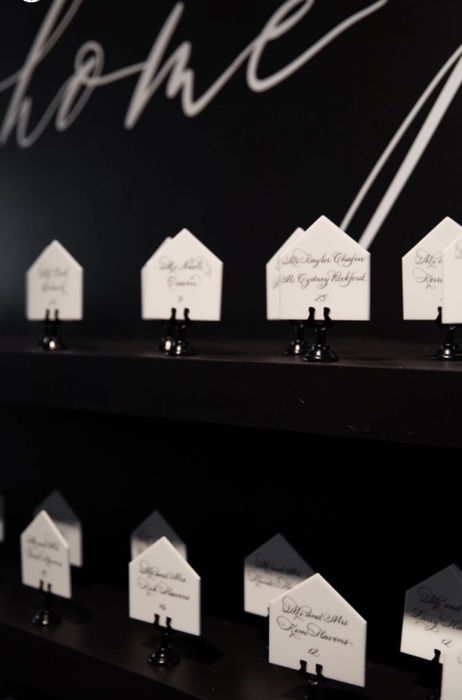 When the guests entered the ballroom at Union Station they were greeted by supreme hospitality. Each seat had its own cheese tray by Wolfgang Puck catering. And each tray had the guest name calligraphed in white ink with lots of flourishing.  One thing I love about a classic Dallas ballroom wedding is how magical everything feels when entering a room.
Each name was a mini piece of art and no one had to share their cheese and crackers. How yummy does that look?! You can only imagine how quickly that little appetizer cheese tray was eaten as soon as guests sit down.  I can almost never resist a cheese tray.  Much less a personalize one!