This Charleston Wedding invitation is stunning. Simply said, everything is done right here. The classic copperplate calligraphy and elegant engraving on a thick white card is a luxury. I adore how the color is fresh in Charleston green and it ties in perfectly with the very lovely save the date.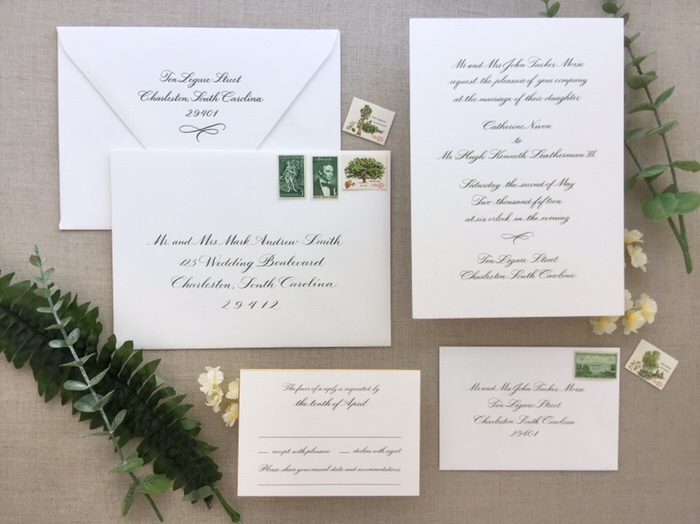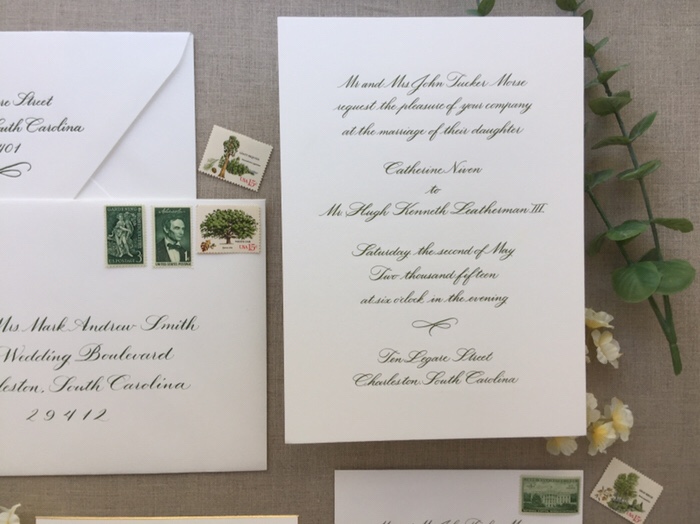 While I did all the calligraphy- credit goes to Ceci New York for the design and execution of this gorgeous, timeless Charleston wedding invitation.
The save the date used the same classic copperplate script, letterpress printing and Ceci's gorgeous watercolor work. It really exudes Charleston.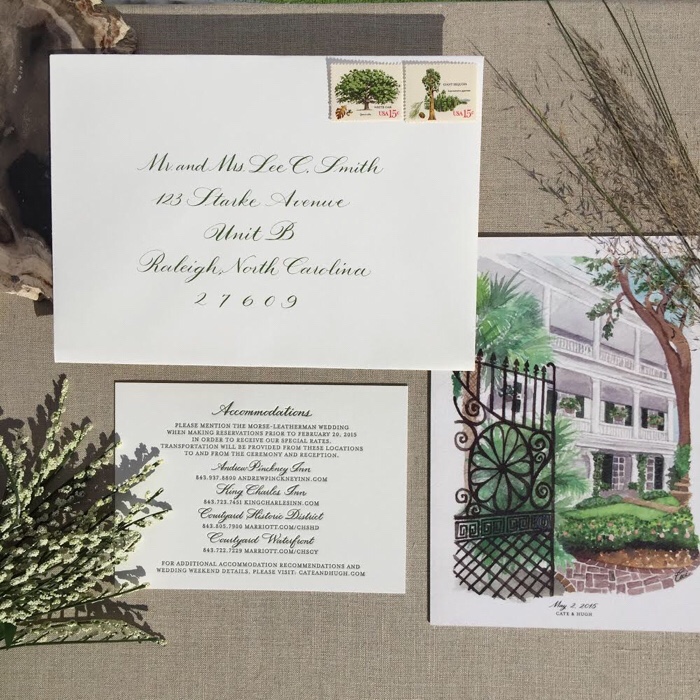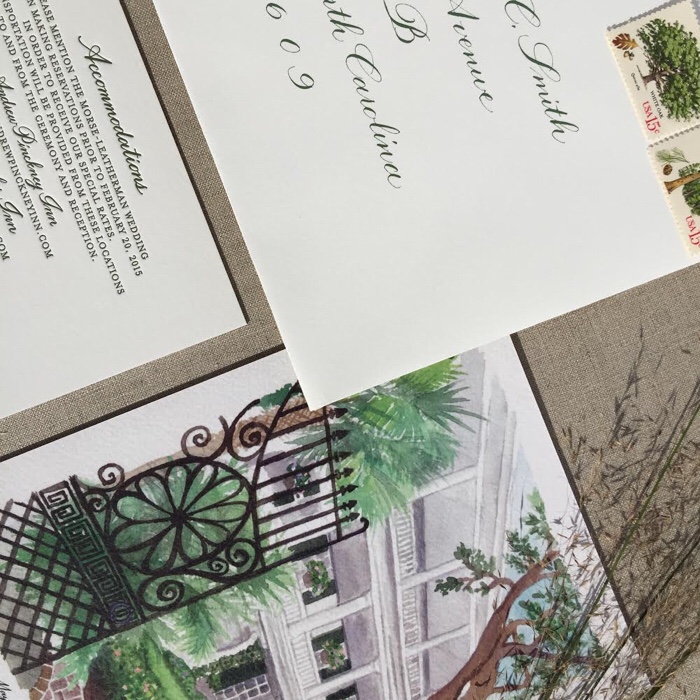 I think it amazing how timeless this Charleston Wedding invitation looks at nearly three years on. It could have been 50 years ago or 50 years from not but will always be in season to me.