One of my favorite commissions is to work with brides on engraving their new fragrance and/or engraving fragrances for their bridal party or parent gifts.  This is such a tactile was to give a useful gift that also sparks the memory from the scent.  Here are a few examples of fragrances engraved for a new bride or as wedding party gifts.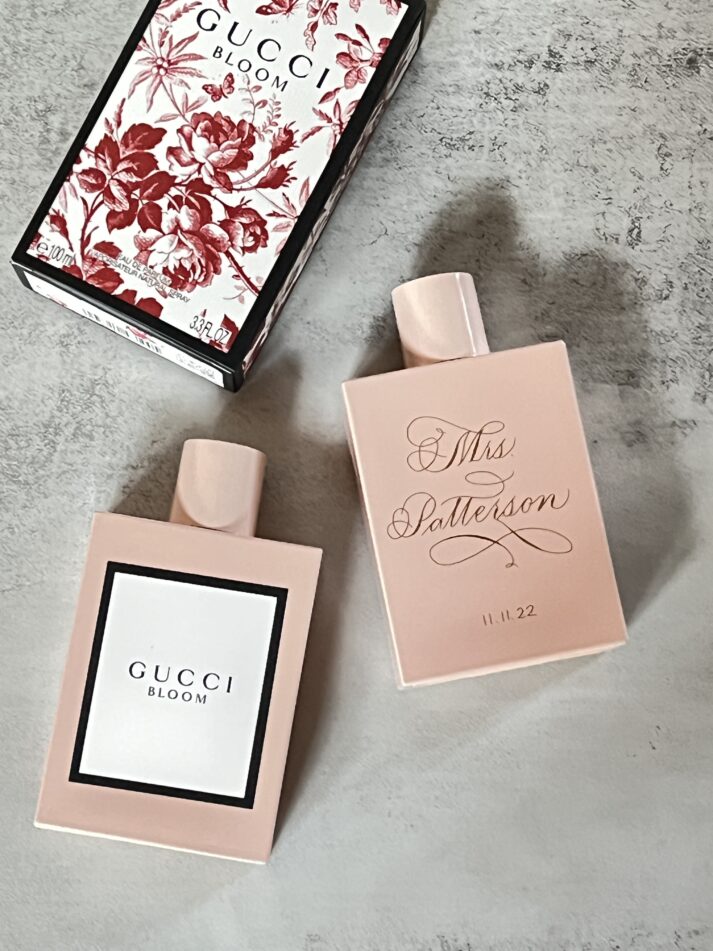 This is one of my very favorite fragrances to engrave for a new bride.  First, that pink color is gorgeous and the back is completely empty so I have so much space to work with.  Finally, the bottle is actually metal underneath the pink coating so I can fill the color with gold or silver to really make the engraving pop.  I perfectly engraved in my flourished script with a bit of a dramatic flourish coming off the name.  It makes a statement.  I also love the simple date at the bottom.  When picked up or used, I know the bride is going to smile as she remembers her special day.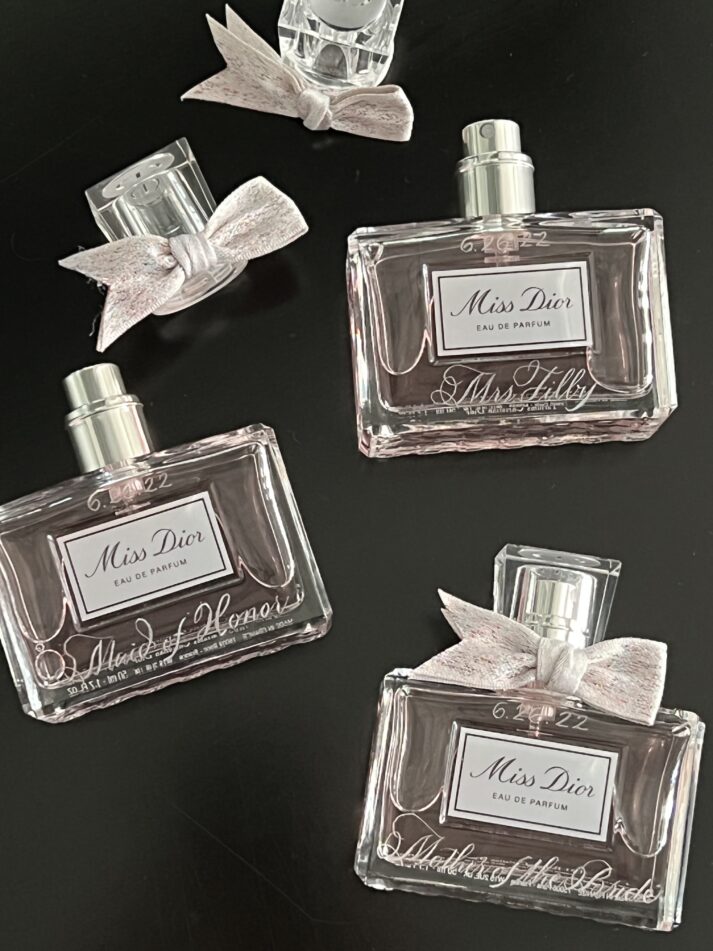 Another great option for bridal party gifts to to add the honorific to the bottle.  The bride chose to do this on these lovely Miss Dior fragrances.  Since these bottles are limited on space and the front was requested, I added the date to the top.  The simple date and fancy names is a really nice match.