Shop for Christmas Ornaments
I am so thrilled to offer these special Christmas ornaments in the shop this year. They are made out of acrylic and shatterproof (2020 just called for this extra security, no?). Each is engraved by hand and some are completely customizable. In my classic and flourished calligraphy scripts, these are sure to be treasured keepsakes for years to come.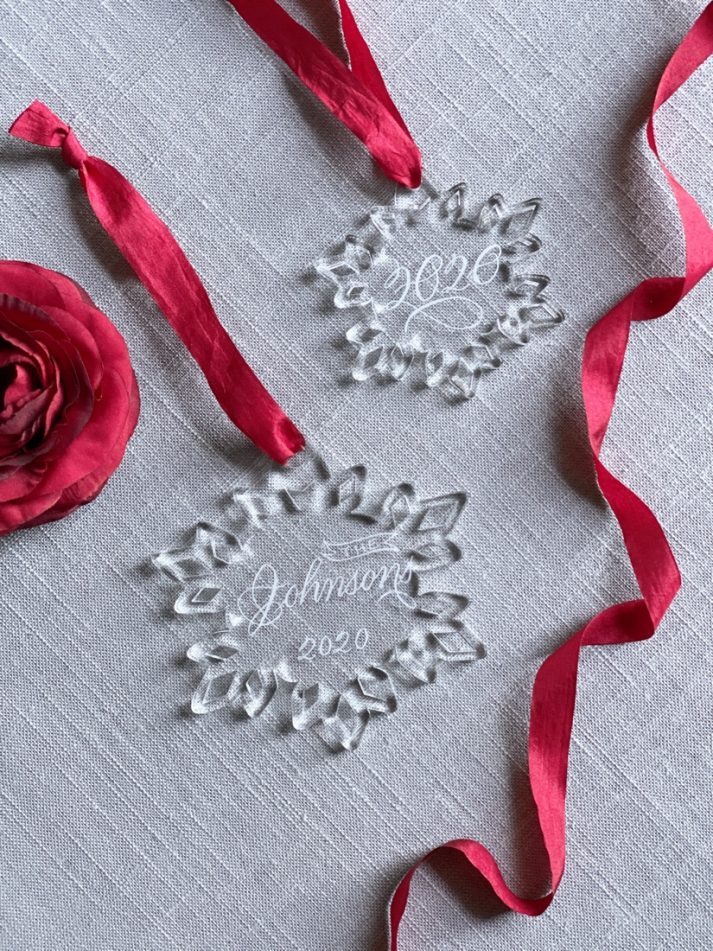 These snowflake ornaments are my favorite for the year. Quick order a 2020 in a smaller 3 inch size or order a customized 4 inch snowflake with your family name or other phrase.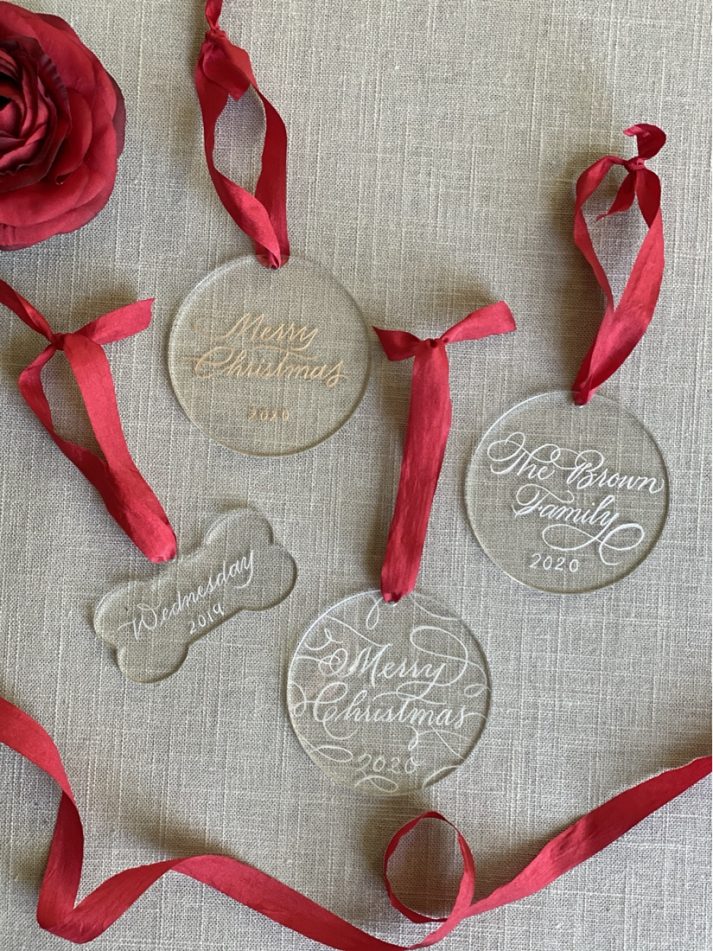 These round ornaments are classic. The special 2020 Merry Christmas ornament is a complete showstopper with flourishing galore. If that is too much, order the simple Merry Christmas option. Custom calligraphy ornaments are also available for the round shape as well as a the dog bone.
The dog bone ornament is a great way to celebrate your covid companion! We couldn't have made it through these difficult times without them begging for walks in the fresh air and also being okay with constant cuddles when we are down.
All ornaments come with an option for the fill color to be gold, silver, or natural. Each ornaments engraved by hand and filled by hand so no two will be exactly alike. each ornament also come with a silk red ribbon (white for the Memorial Ornament) to hang from your tree.
The final option in the 2020 ornament collection is The Memorial Ornament. This special cross is engraved with your loved ones name and dates. A special way to celebrate the holidays with your loved ones. I've done this for the past decade when we've lost a love one and it is such a special way to remember them with my family during the holidays.