A glimpse into my classic calligraphy ready-made invitations today. I wanted to take some time to share a little bit more about my invitation suites. Each one, the inspiration and features available with each set.

The classic collection is probably my favorite because it is versatile and always looks nice. This suite has a classic layout that looks very traditional with a formal script hand (copperplate, rook, spencer) or a bit more lively with a more modern script (Hayden shown, Mitty or Samantha).
It's classic it's clean, it's elegant.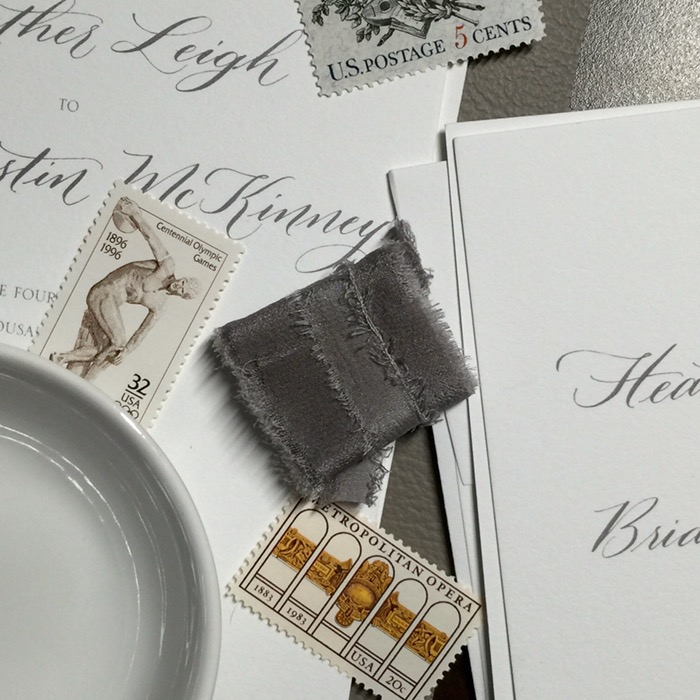 Each suite offers turn key service. This means everything is included – an invitation, the outer envelope with a printed return address, a RSVP card and envelope with printed return address. Plus each suite COMES WITH hand calligraphy guest addressing. You will not find that anywhere else. I wanted you to be able to send your invitations off in the mail when you received them rather than having to book a calligrapher after the fact Adam ship things here and there.
The classic calligraphy ready-made invitations also come with cotton paper as a standard. This is thick 110# paper that does not feel flimsy and is soft to the touch. It's made affordable by being digital printed but that means you can choose a variety of colors!