These two are about to celebrate their 2 year anniversary and I think that I can finally share the photos of their stationery!  I worked with Julian Leaver (who is now with Bella Flora) and the lovely Hollye Edwards of Carta Creations.  They had a beautiful wedding in Ravello, Italy filled with photographers Karlisch + Wrubel and DJ Lucy Wruble mixing the tunes.  It sounded like an incredible event.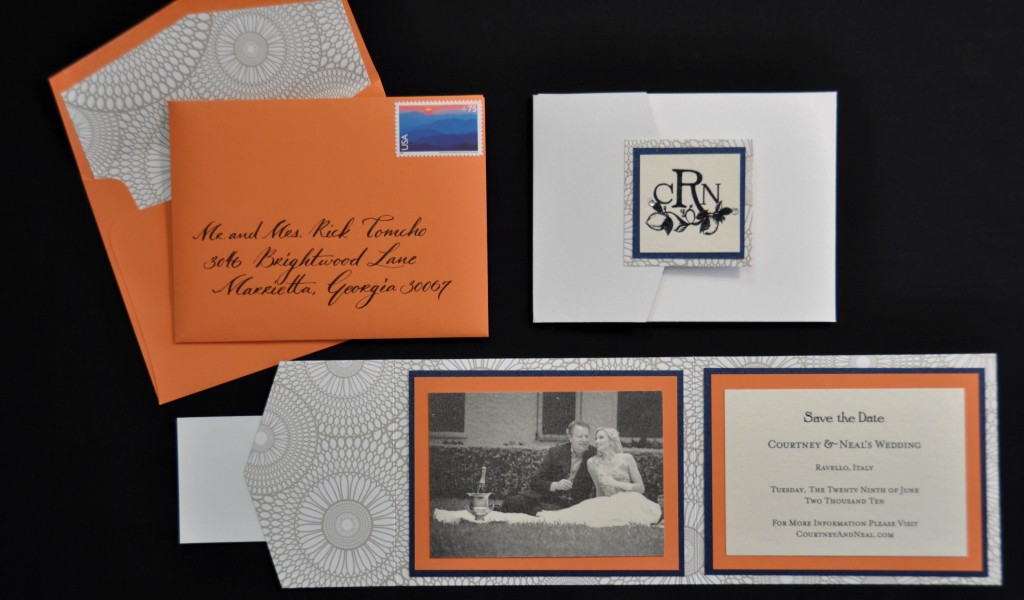 These are the great save the dates.  We used the Jane font – the envelopes were pretty tiny so it worked out well.  I love the envelopements pattern liner and folder.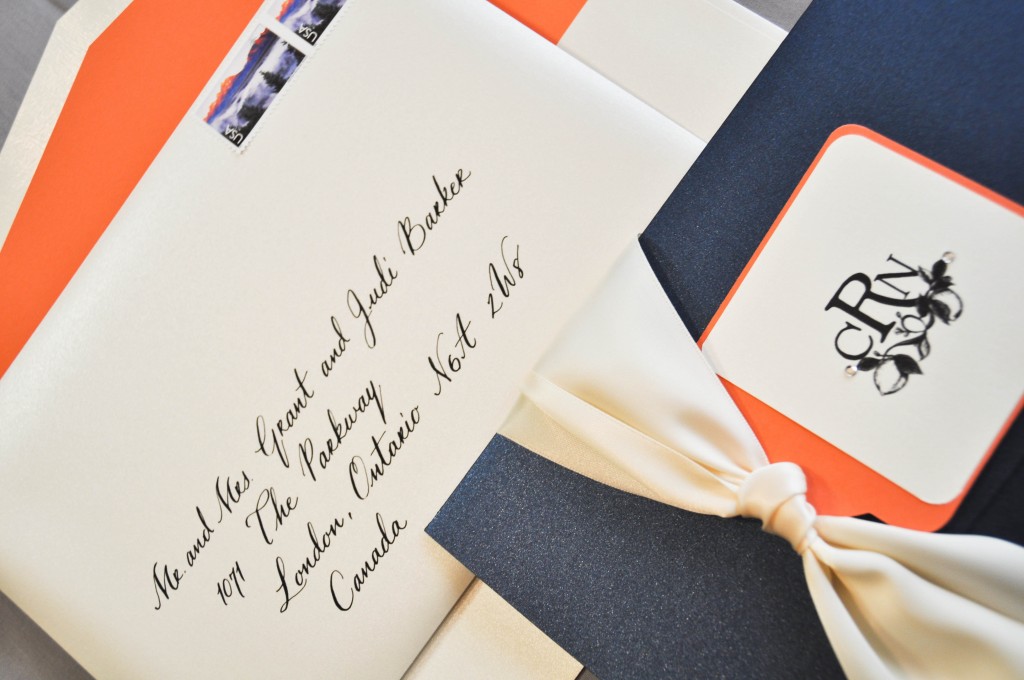 The invitations had the same colors palette.  I adore the cute monogram tag and thick satin wrap that holds the suite together.
A few iphone pics from Julian.  The estate tables under the incredible arching ceiling is simply stunning.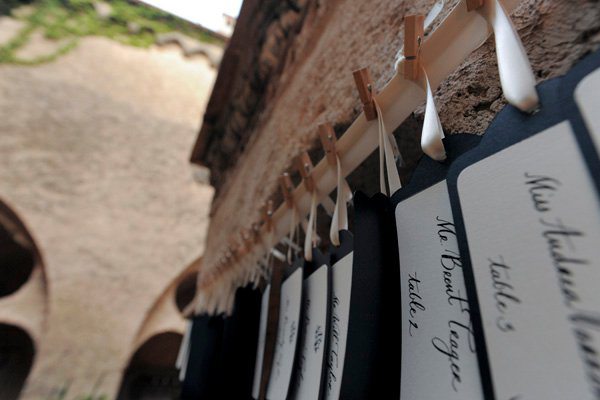 The escort cards – hanging by more pretty satin ribbon… and a close up of the table setting – you can see place cards and personalized menus adorned with my calligraphy.
Finally – Congratulations to the couple and happy anniversary!