Wow!  It's amazing that June is already here – May completely passed me by!
I am excited to share this Memorial Day Entertaining Guide (a little late but still applicable to summer entertaining), my calligraphy was paired up with a wonderful segment by Kim Whitman on the Today Show for Memorial Day.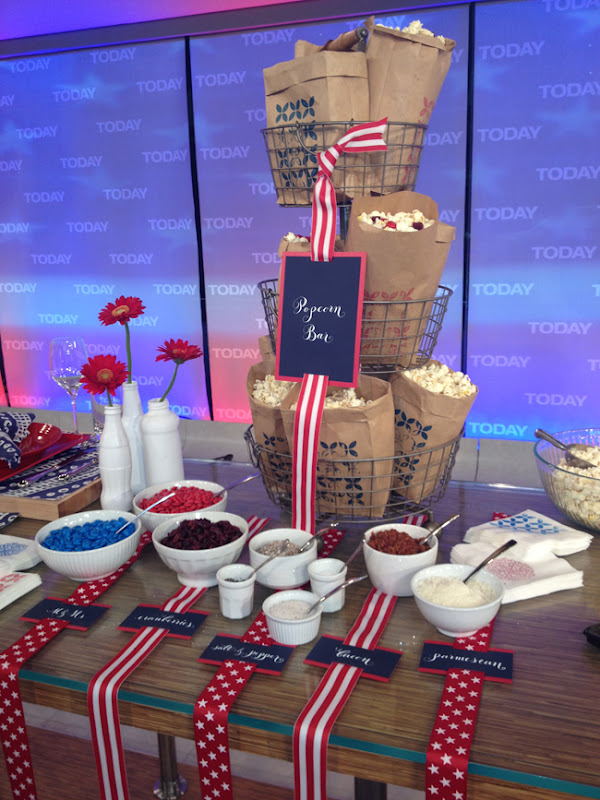 photo from Kim's blog
Kim put together a fun popcorn bar and used my lettering for the item signs.  They turned out super cute with the red and blue paper with white lettering and fun ribbon accents.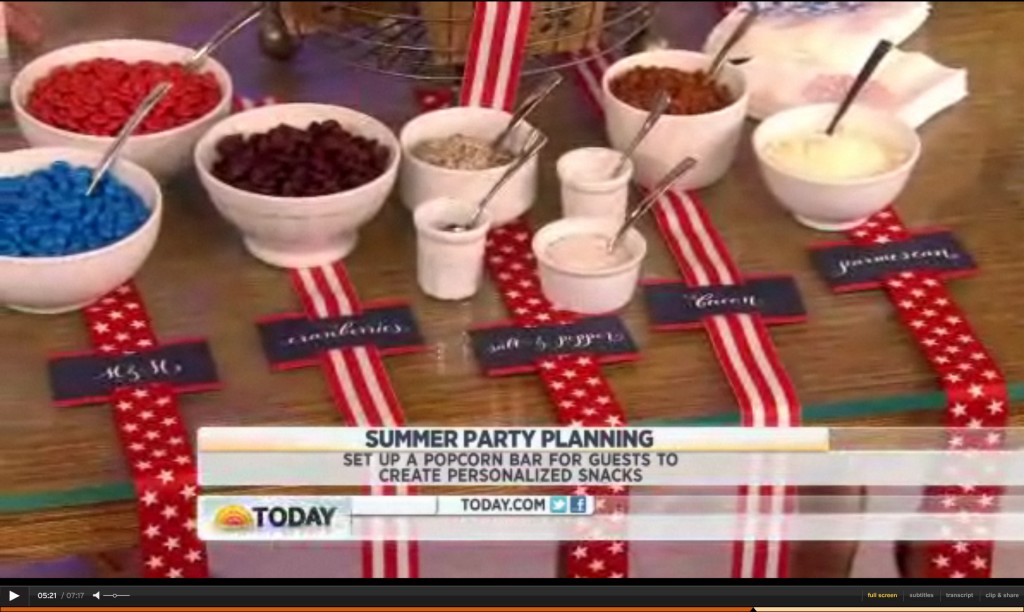 photos from video screen shots.
I really love the little signs with the modern take on the red paper border only being on the top & bottom rather than all the way around.  Also – who doesn't love how much the white ink pops on that gorgeous navy blue card?  It's about as yummy as the popcorn bar and toppings!
Check out more on the video clip or on Kim's Blog!