The nice thing about a corporate party is that it can be colorful and wild and crazy!
Todd Events brought me on to pen place cards for this very large corporate party planned by Jennifer Zabinski Events.
These cards are neon green acrylic with white ink in my copperplate script.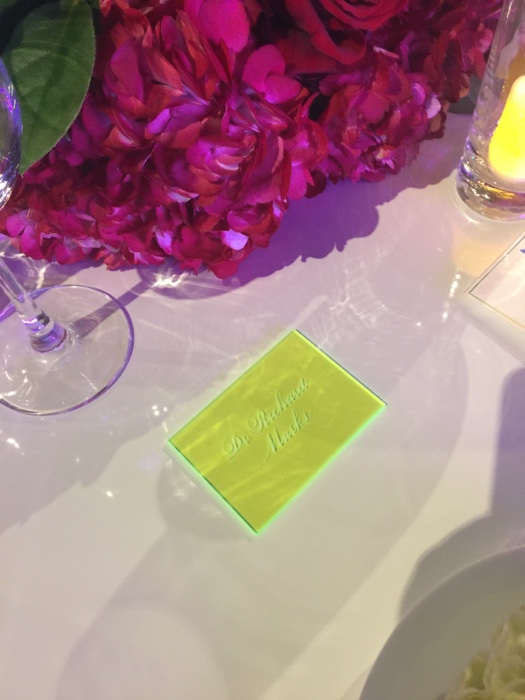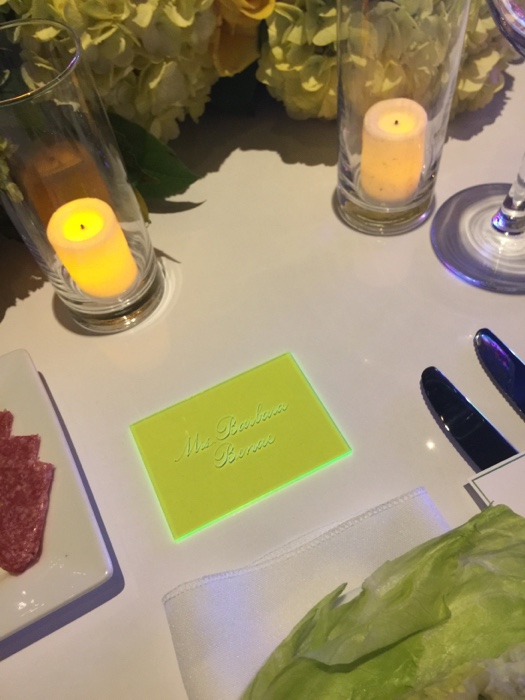 The way the tables were lit, everything really glowed.
Also, check out this killer stage set up. I've never seen Gilley's look this cool. Elan Artists rocked the room this night.