Whether you are getting married in Italy or Mexico or at home, a hand painted tile pattern is so chic. Include it in your China, linens, or stationery! Blue and white is dreamy anywhere in the world, but what about another color scheme custom to your venue? These menus are a simple way to bring color and texture to the table. Finish them off with a calligraphy name in matching colors and your tablescape will be stunning.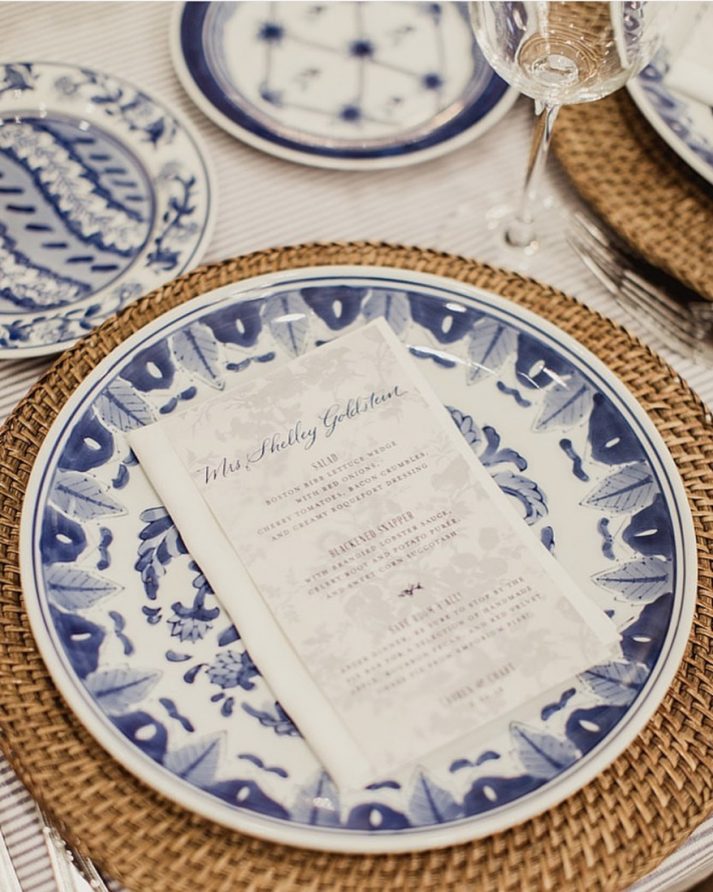 Include a tile pattern on your envelopes or label and have the most stunning mail around. I like how this piece has matching stamps to up the impact.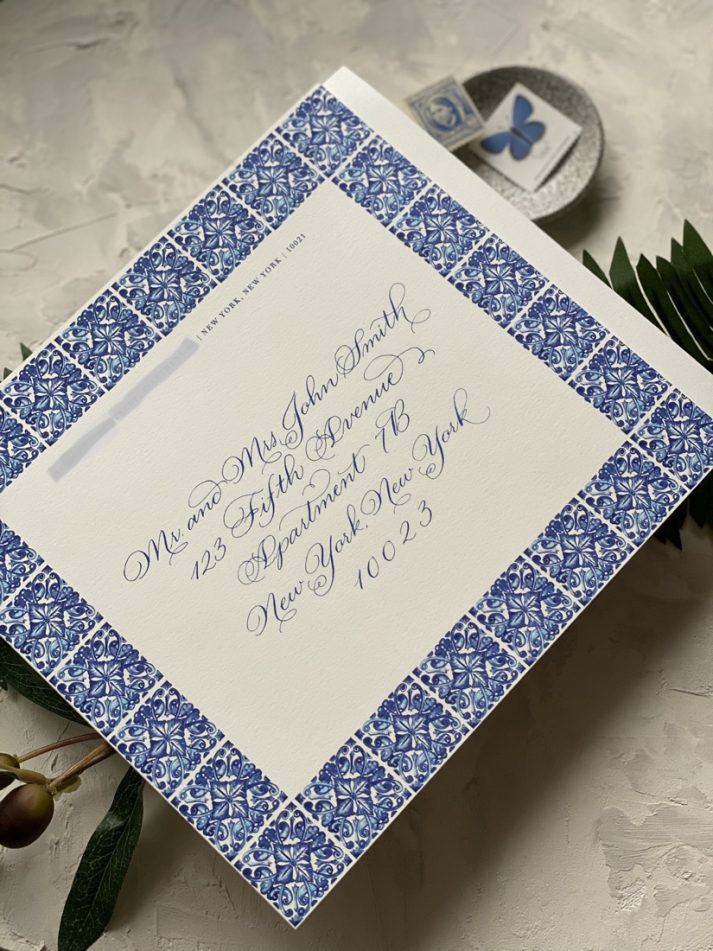 And then love how this box has the pop of a large singular tile on the inside so you really notice it upon opening.