It is cold and rainy here (which I love personally), but I was thinking about my spring events coming up and thought I would finally sit down and share this wonderful event with you!  It was such a joy to work with Heidi of Zenadia Design on the calligraphy for the envelopes, menu, place cards, table numbers, and event signs for this beautiful San Ysidro Ranch Birthday party!  Everything was letter pressed and had a pink peony theme.  I addressed the invitations on an angle in the Talia script and a darker pink ink.  The result was stunning.
photo by Zenadi Design
Kacie Jean Photography provided the rest of the images from the event.  I could not be more thankful for receiving them!

This is the gorgeous centerpieces (and table numbers) as well as a shot of the room during dinner.  Love it!

Here you can see the menu and wine menu sign – lovely in pink!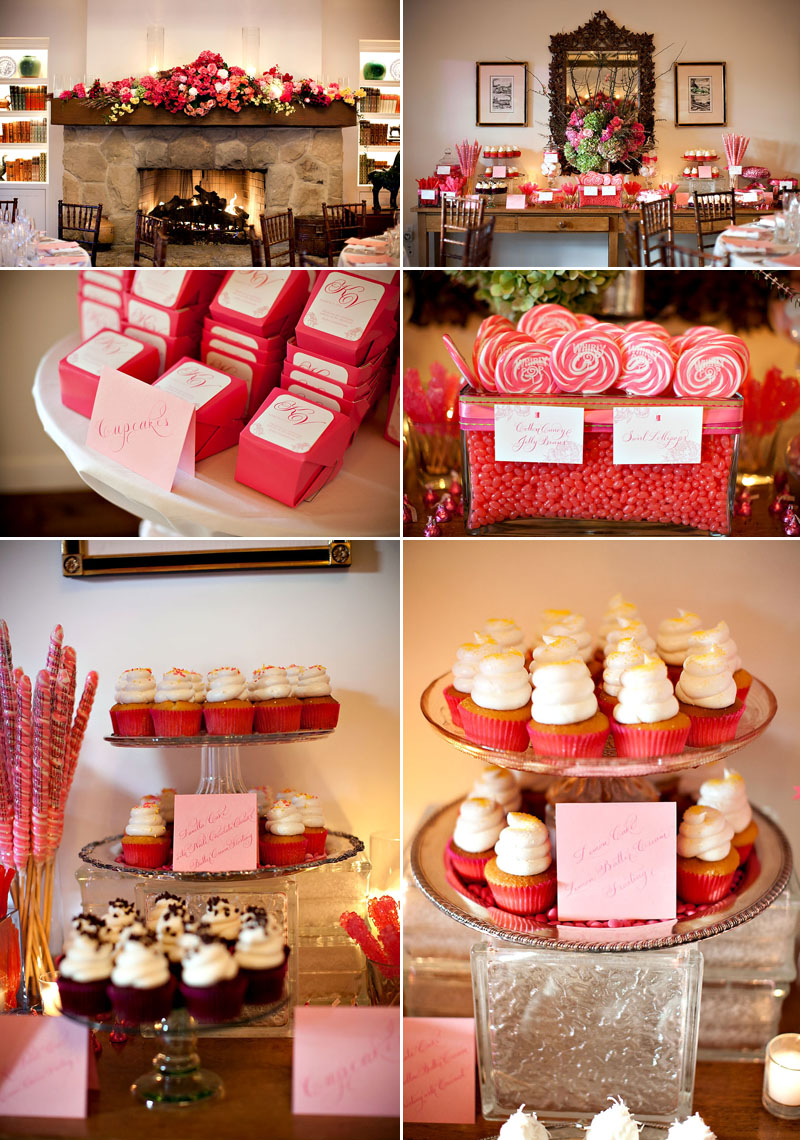 My favorite part of the whole evening was the cupcake and candy table.  All pink themed with a ton of different cupcake flavors (I think there were 7!).  I Also loved the peony candy tags for a pop of white in all that pink.  And isn't the hearth gorgeous?  I'm thinking someone can come and do mine like that all year round 🙂
You may have also seen this on Oh So Beautiful Paper back in July (yes, I am that far behind on sharing) – Thanks Nole for sharing our work!