Today I have a fun item to share.  Back on March 25th Donnie Brown was on Good Morning Texas chatting about Royal Wedding Inspiration and used my menu and place card on his table set up.  Thanks Donnie!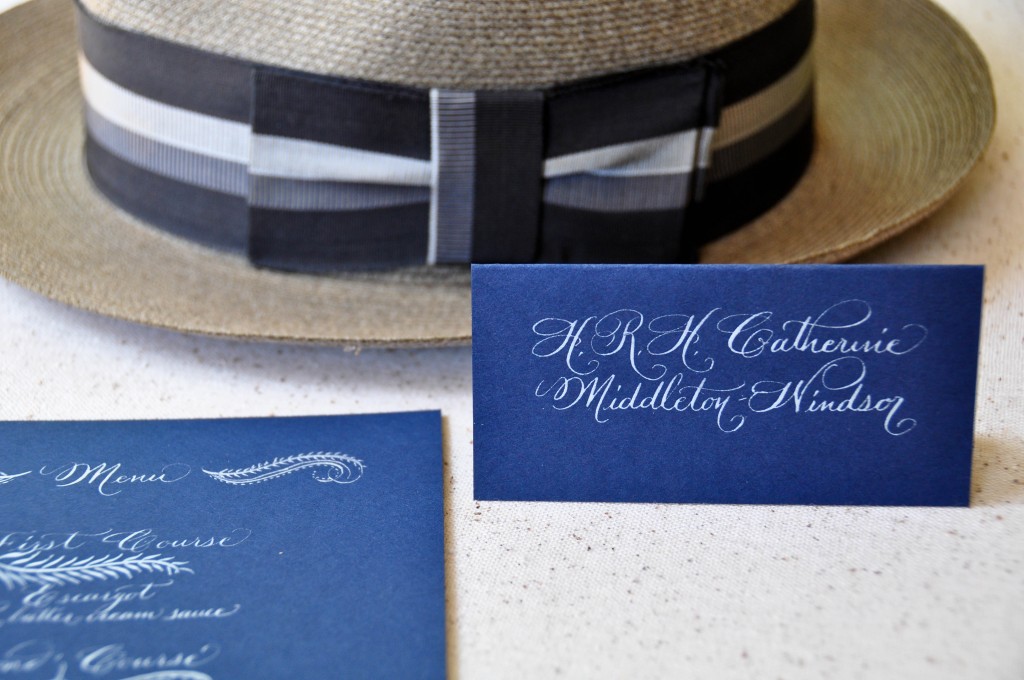 We used a lovely navy blue paper with silver ink in 100% calligraphy.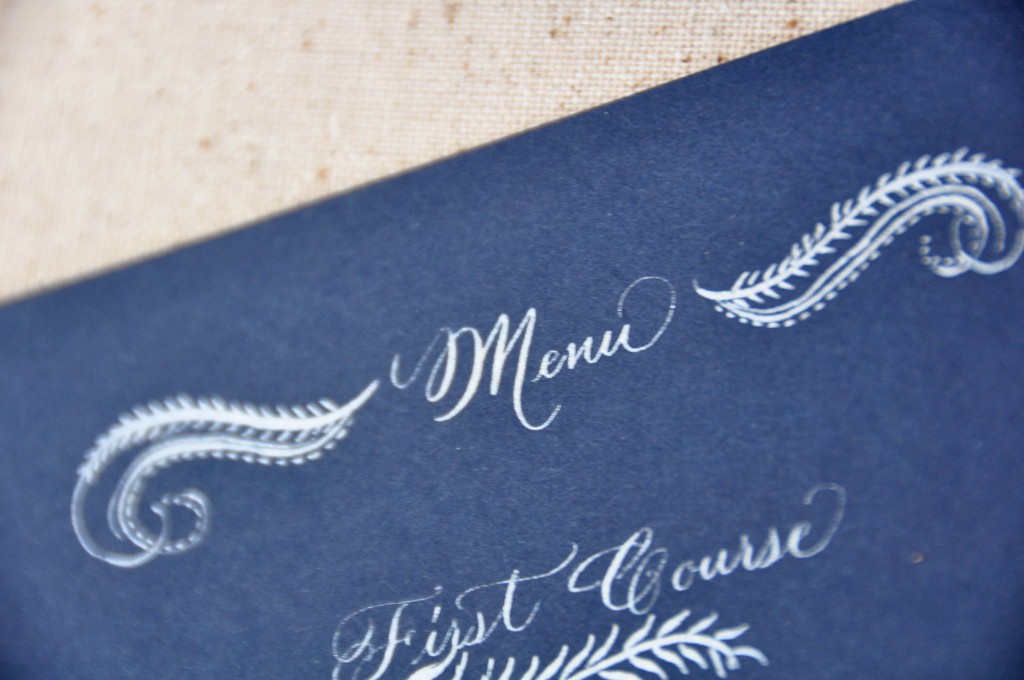 A close up of the menu header… I used a botanical inspiration for the flourishes.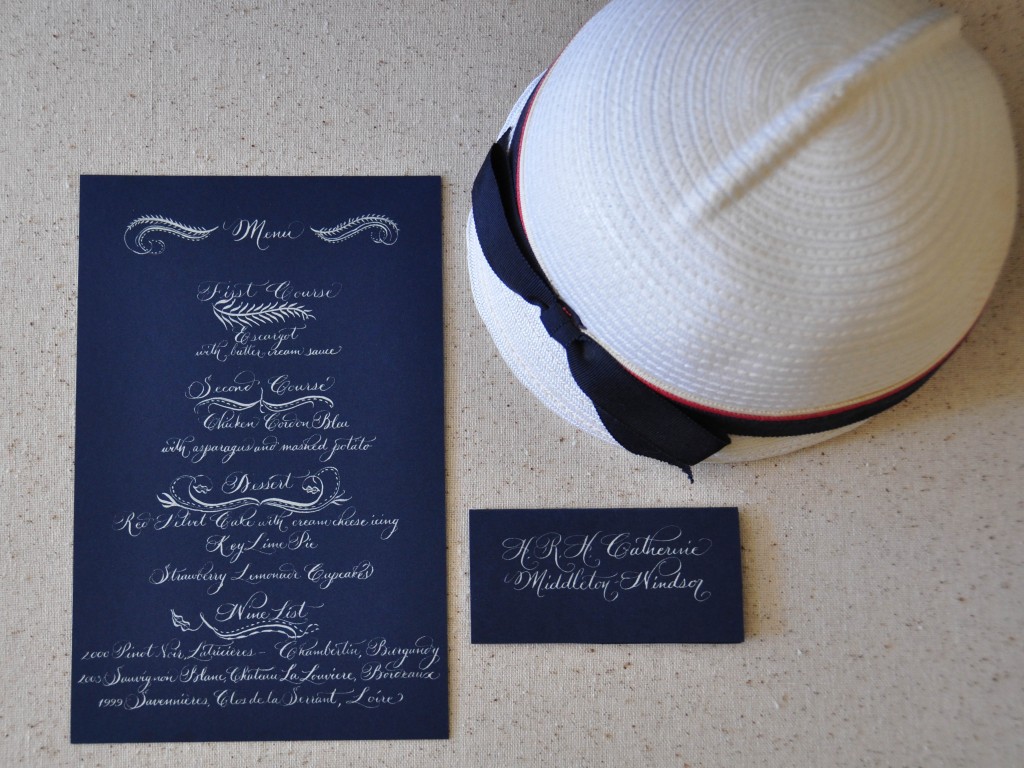 A screen shot from the products on Good Morning Texas!