I was so pleased to see some of my work yesterday in a little feature on What's in Krystal Schlegel's bag for D Magazine.  You can spy it as number 14!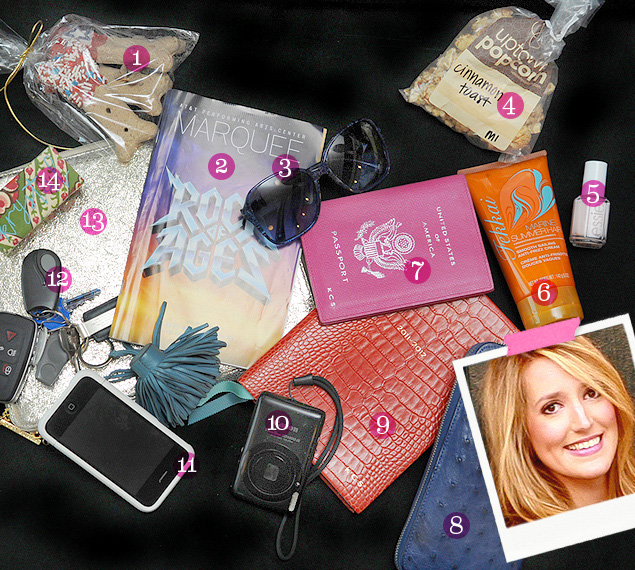 For her sister Kari's bridal shower, Kimberly had me personalize ikat lipstick cases to use as the placecards.  Trust me – not an easy task writing calligraphy on patterned fabric, but they turned out exactly as Kim imagined and that made me super happy 🙂 Below are a few of Krystal's photos from the event (you can see more on her blog here).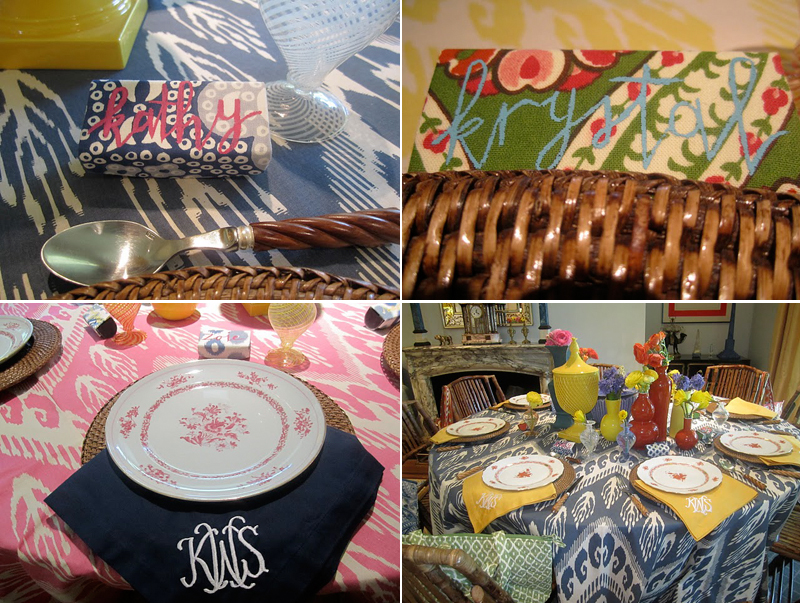 Many thanks to the Schlegel and Whitman family for including me in this special event.  Didn't the girls do a great job with the decor? Love the colors!