One of my recent brides had a very discerning eye for details and it showed with a splendid color palate of yellow and grey. With a fantastic vendor team of Jordan Payne Events, Table 4 Photography, stationery by 360 Events and event space with Studio 1019 this was a flawless expression of the couples design aesthetic.
Check out more photos from Jason with Table 4 by clicking the link to Jordan Payne Events!
We used a yellow ink in the Kegan font on lovely shimmer pewter envelopes (the back flap has a fantastic cut pattern with crystals on the return address!)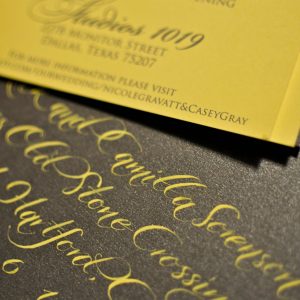 The super table cards in the matching – modern font with the eye catching yellow ink. Love the buckle detail on the card too! All photos below courtesy of Table 4 Photography.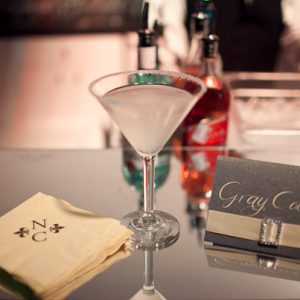 LOVE the cakes – simply stunning!