Engraved Fragrance Bottle Carrollton
I'm a southern girl and love a monogram on… pretty much everything. If you are looking for an engraved fragrance bottle in Carrollton, Texas – I am your girl to help out.
This engraved fragrance bottle with a monogram and date is so thoughtful. Each time the bottle is used, a pleasant memory of the wedding day can be revisited. Scent triggers memories very quickly and I like the idea of having the visual cue on the bottle as well.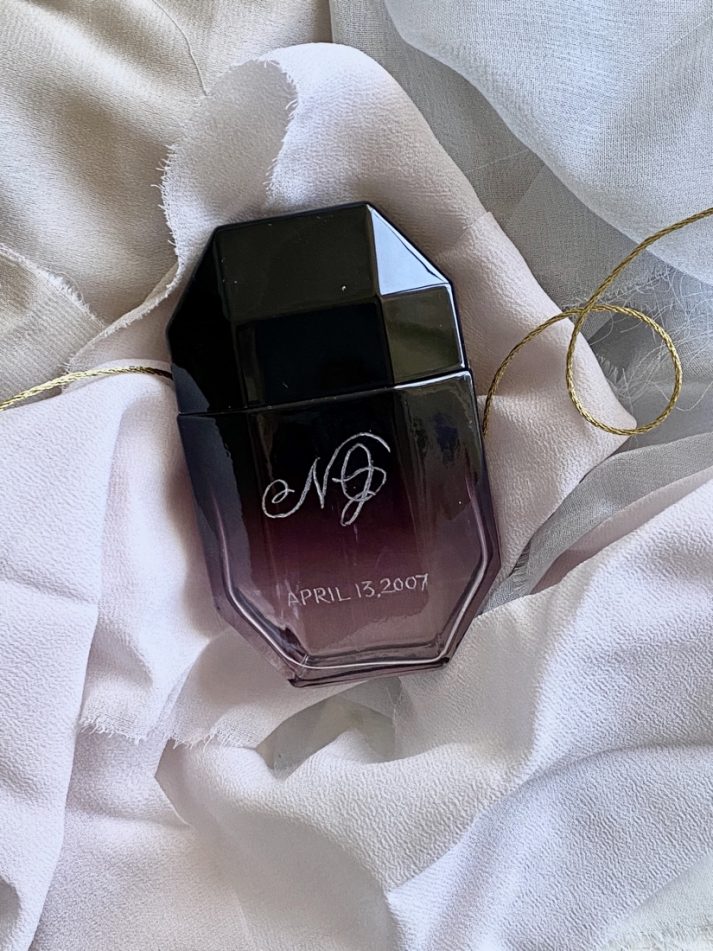 You could give such a lovely gift from a mother to daughter on the wedding day. It feels like a right of passage getting your married fragrance with your new name or initials on it. This is also a wonderful gift for any holiday or celebration (Mother's Day). Adding that extra special touch to a fragrance bottle for a gift indicates a certain level of thoughtfulness.
Many times department stores will hire an engraver like me during the holidays to provide this service complimentary with the purchase of a fragrance.
You can see where I am going to be on my Engraving Page.
How to order
How to order an engraved fragrance bottle is easy! You purchase the bottle of your choice and send to me. I will have you complete an order form with the words you want written on your bottle. It will be completed by the time agreed upon and returned to you.
There are options like gold or silver fill for the engraving. You could use a monogram or names. I can even add a few flowers to the design if there is space on the bottle. Contact me today to place your order for an engraved fragrance bottle in Carrollton!