I first want to apologize for my sporadic posting lately. Things have been going well and busy and today I am so excited to share my event from last night.
Last night the
Crescent Hotel
held a very special Bridal Event and I was asked by Freesia to do the place cards for their Elegant Engagement Dinner mock up held in the
Crescent Club
. The theme was 50's Glamour and the place cards were a black stock with white Rook lettering. This was so fun because I got to use Hollywood stars from the 50's as my guests.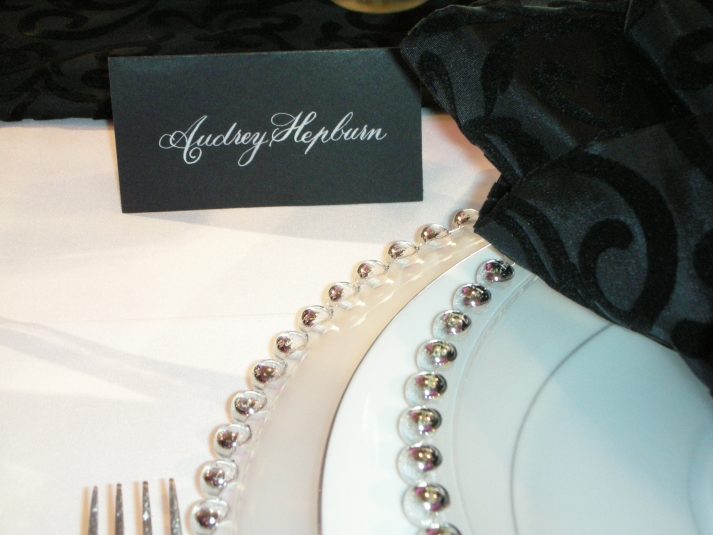 rentals by rsvp soiree