A few months ago I had the privilege of creating a calligraphy stamp for Amy over at Sincerely Yours Paper.  She loved it so much that we used the work to update the Sincerely Yours Paper logo.  It turned out lovely and you can find it on her website and blog.
I love that she uses a custom signature on her blog posts 🙂 So sweet looking.
A few pictures I took of her new business cards too – pretty!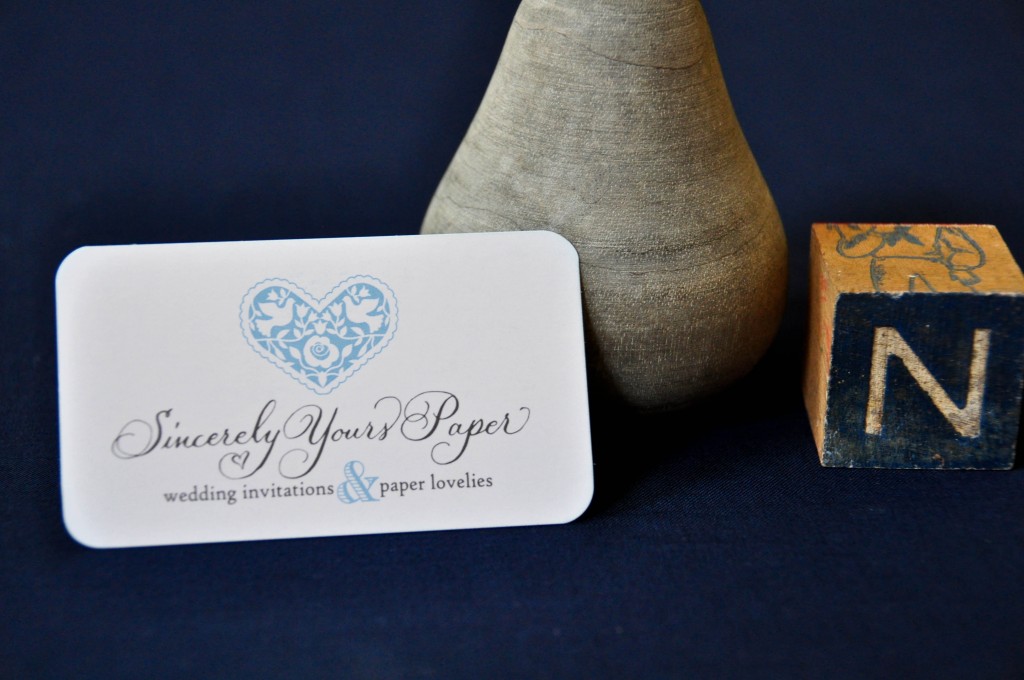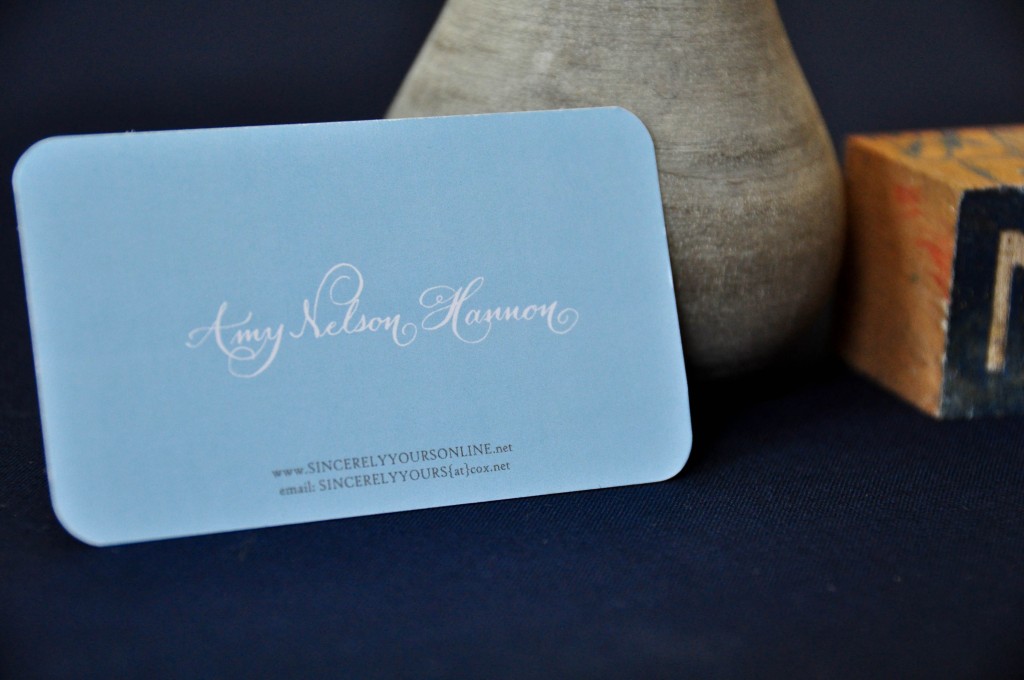 Be sure to follow Amy on Twitter, Facebook and purchase her fabulous ready made – semi-custom designs on Etsy.  And if you are getting married, Sincerely Yours Paper can take care of you for your custom wedding stationery. Congratulations on 10 years in the business Amy!