Recently I had the joy of printing/calligraphing some calling cards for a couple of friends in need.
The two designs have been blind printed with calligraphic flourishes that I whipped up and the lettering is all calligraphy with a custom mix of green in the ellen font. I wanted her to have a tall card and a horizontal card for a little variety. Both are on cranes 300gsm letterpress paper.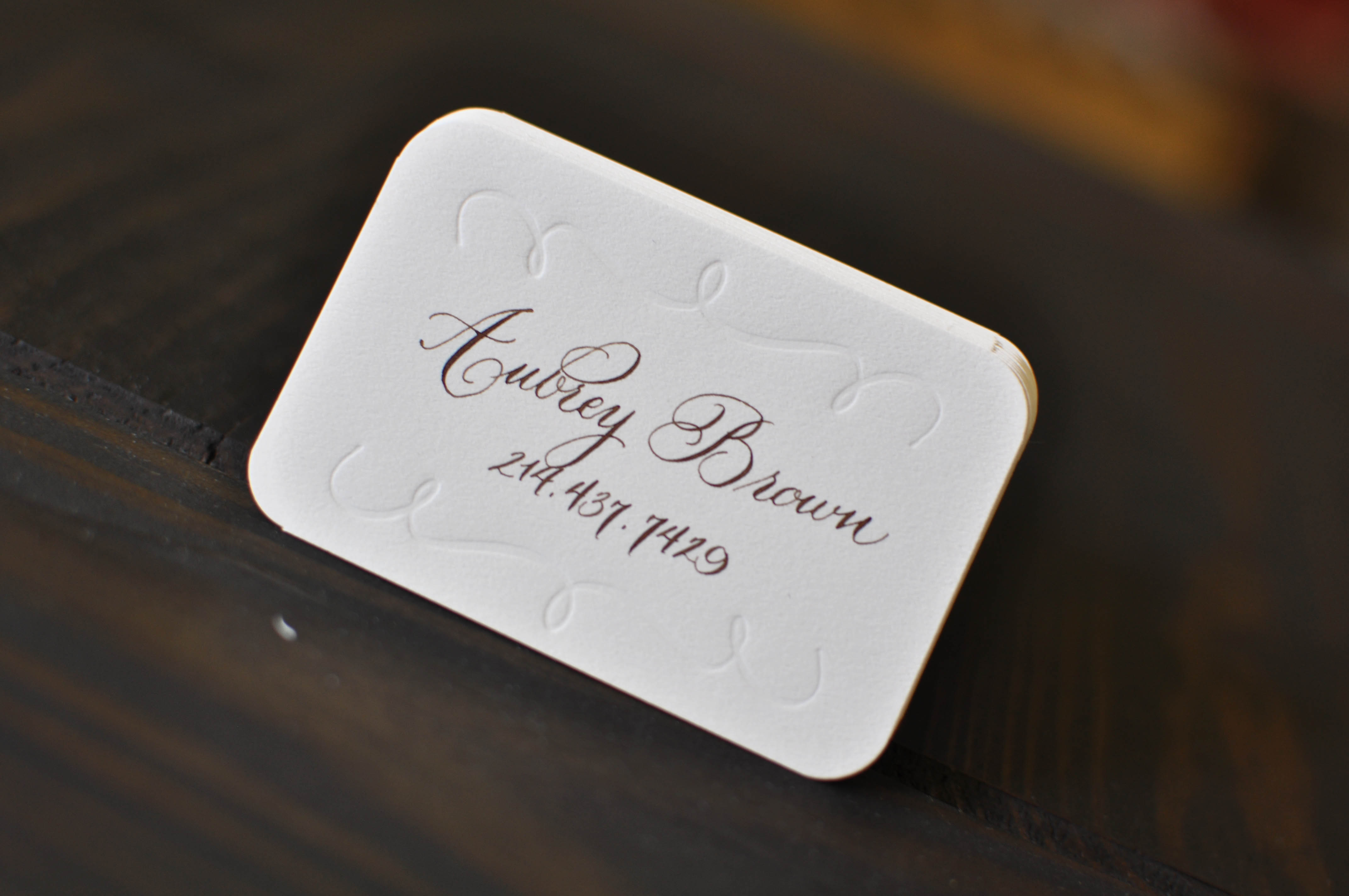 This design is on an ecru writing paper with walnut ink in the rook font and just her phone number to hand out while networking since she doesn't have business cards yet. I love the rounded corners. 🙂
Finally, I since I am in the middle of re-branding (it's a long process!) and my old cards were not entirely reflective of me… I created a few simple calling cards for the interim.
These are blind embossed on cranes 300gsm letterpress paper with my calligraphic flourish and name in the mitty font. To add a little contrast I used a black color pencil and shaded of the name and business name. Not too bad for an interim card, huh?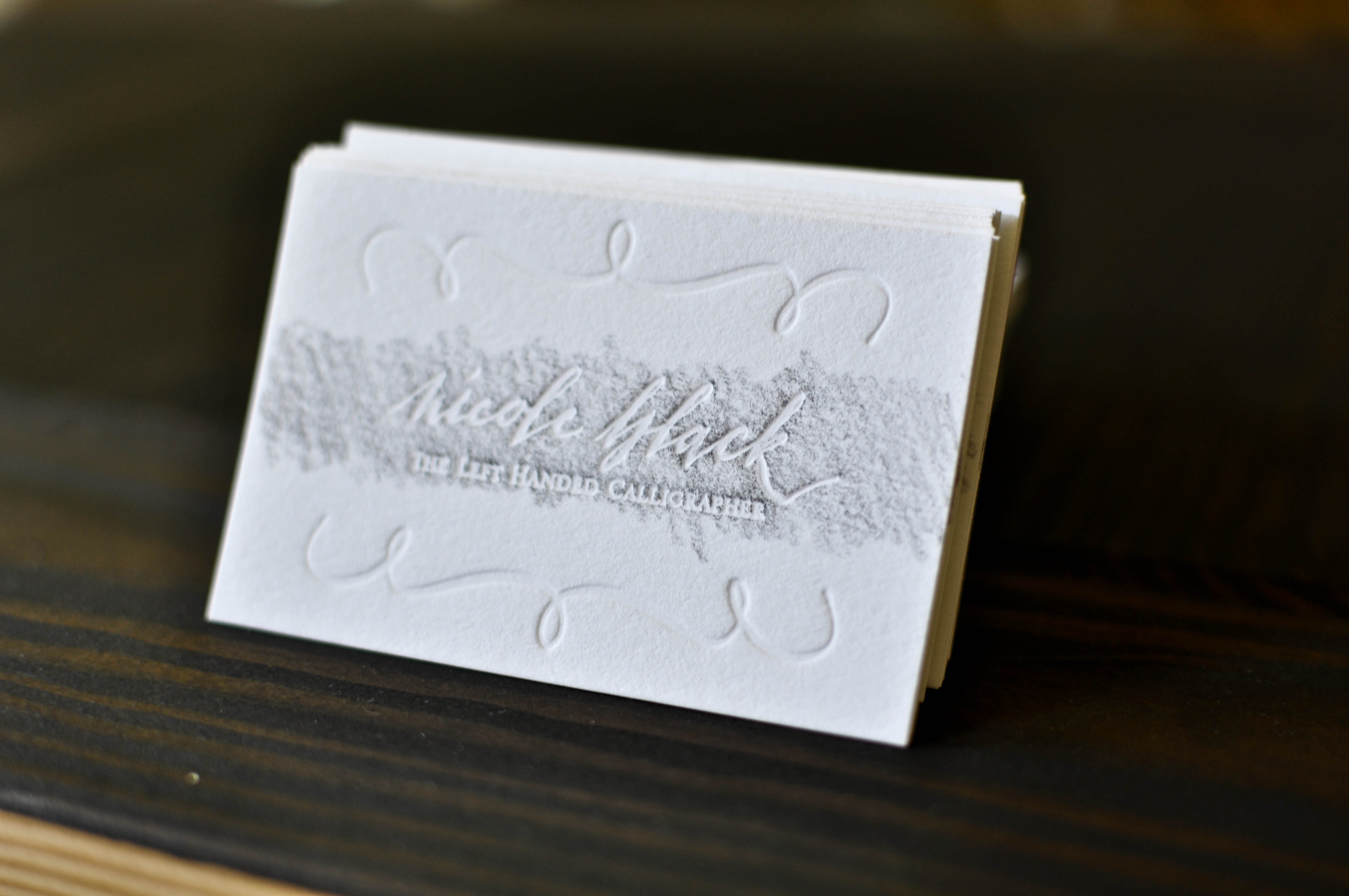 If you are interested in having personal calling cards made, please contact me at nicole{at}thelefthandedcalligrapher{dot}com
photos by me