Congratulations on your engagement!  It is so much fun planning the flowers and picking out the dress.  The worst part is putting together a guest list – lots of spelling checks and address checks and if you are not a whiz at excel it can be a bit overwhelming… since you have never put together a guest list like this before.  Today I wanted to chat about a couple of useful tricks to make you organized and your calligrapher happy.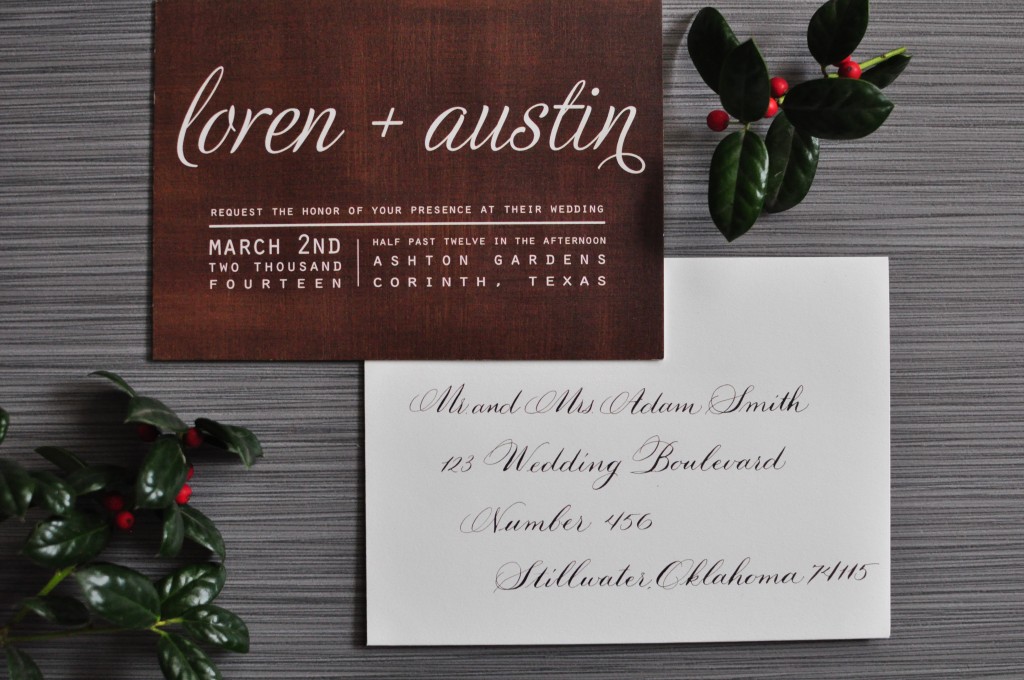 In the image below you can see how I like my guest lists set up for the basic list and for the advanced list to sort by any category (for you data driven couples).  The most important item is that there is a column for each line: the name, address, city/state/zip.

Basic List

Advanced List
Are you having trouble with the visual aspect of reading across?  Here is a nice hint – to return for a new line within an excel cell – click "Alt + Enter".  Now you don't have to space across until it looks like a new line.
This is never recommended though because the calligrapher will mail merge your list into a word document that will be easier for her to read.
Final note – Remember to send your list to be checked by multiple people before sending it to your calligrapher.  We know you have spent months cultivating your list and changing spelling and addresses until it is perfect, it is easy to overlook something you have been looking at for so long.  Don't be afraid to ask a second (or fifth) set of eyes to double check the list and probably save you some money!
Still wanting more? – you can download my guest list templates from the website here!
Have more questions – send them to me and they will be answered in a future post.