This is my final royal wedding post!  I just had to share these lovely all hand calligraphy invitations I pulled together for my friends at the Rosewood Crescent Hotel in Dallas.  They hosted a few local planners from Todd Events to watch the royal wedding and made it into a little slumber party filled with a nightcap and early morning breakfast.
The pieces included the invitation, schedule of events, nightcap invitation and 2 envelopes all on lovely Arturo Italian papers from Paper and Chocolate.
Majority of the lettering was italic in black ink.  Since I just love the pointed pen I could not resist inclusion of the lovely rook font on the pieces for the touch of lovely.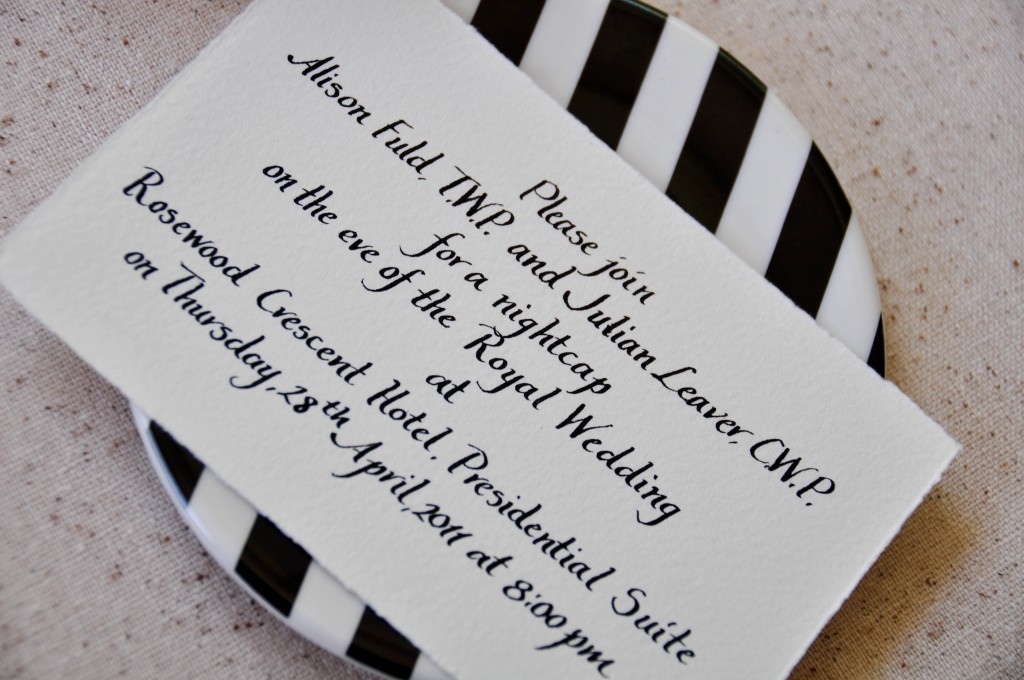 Did anyone out there host a Royal Wedding Watching Party?  What did you do to celebrate?