Wedding season is here and it seems everyone is now planning for their invitations!  While we all love the chic, classic look of black, grey, white, ivory, and navy… sometimes a girl wants a little color.  Here are some great examples of envelopes with a pop.  If not for the wedding day, a definite possibility for a pre-wedding party!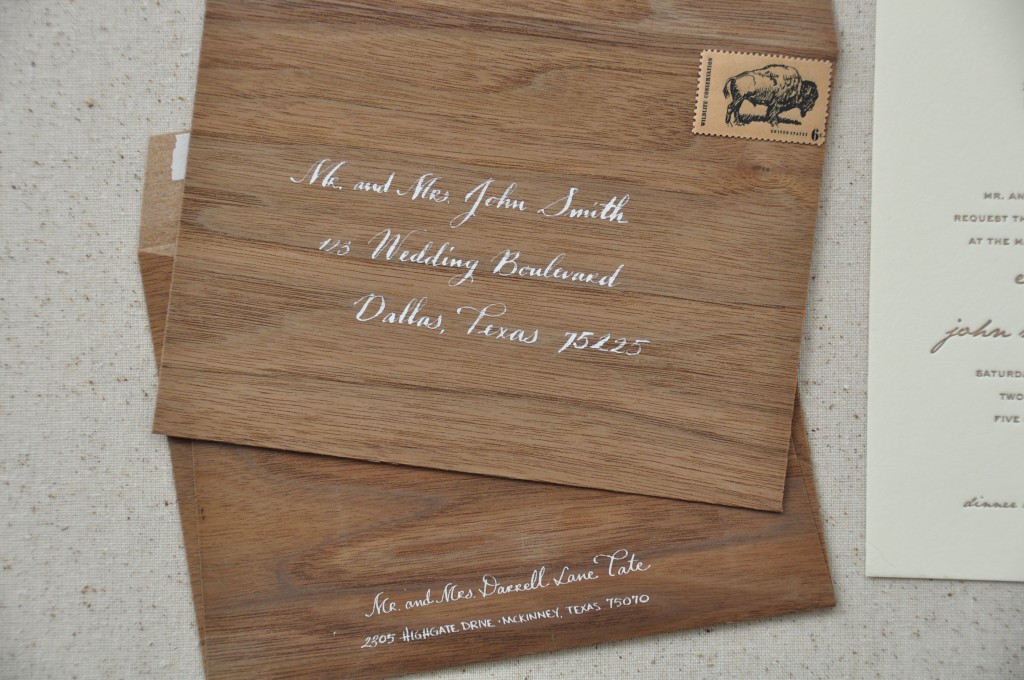 I adore these wood envelopes with white ink (in my Jane script).  And the green envelopes below in black ink (my Ellen script) – excellent for a spring event.
A couple of different blue options – they also look fantastic with silver ink in a formal script like Talia.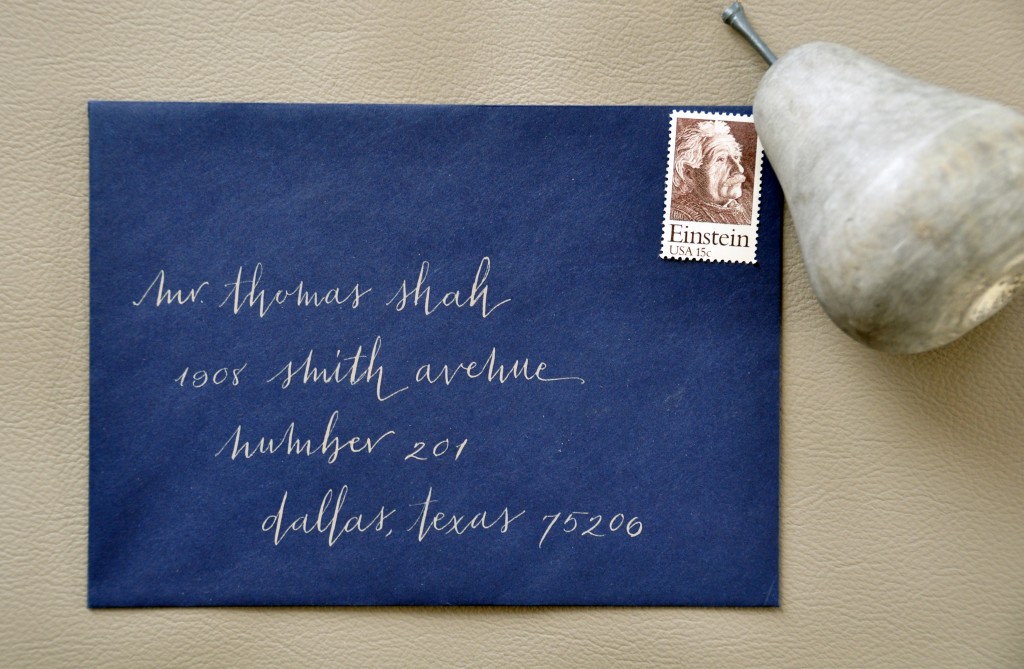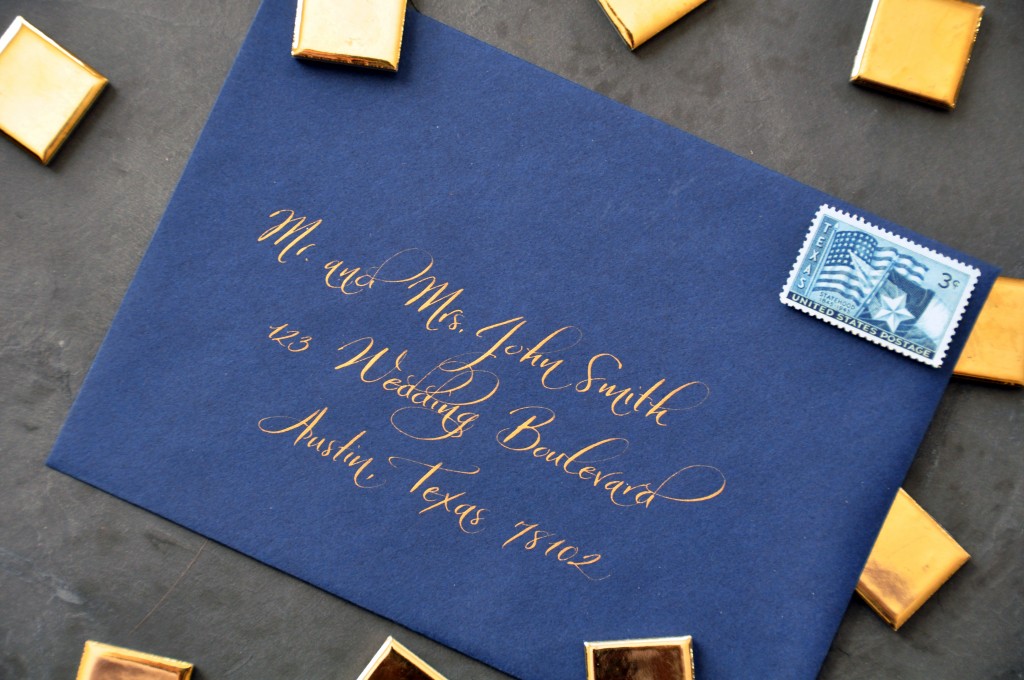 I'm totally smitten with these long copper color envelopes from a wedding last year – a modified version of the Mitty Capitals.
Pretty in Pink – paired with the Talia script in blue ink
And bold orange also in my talia script!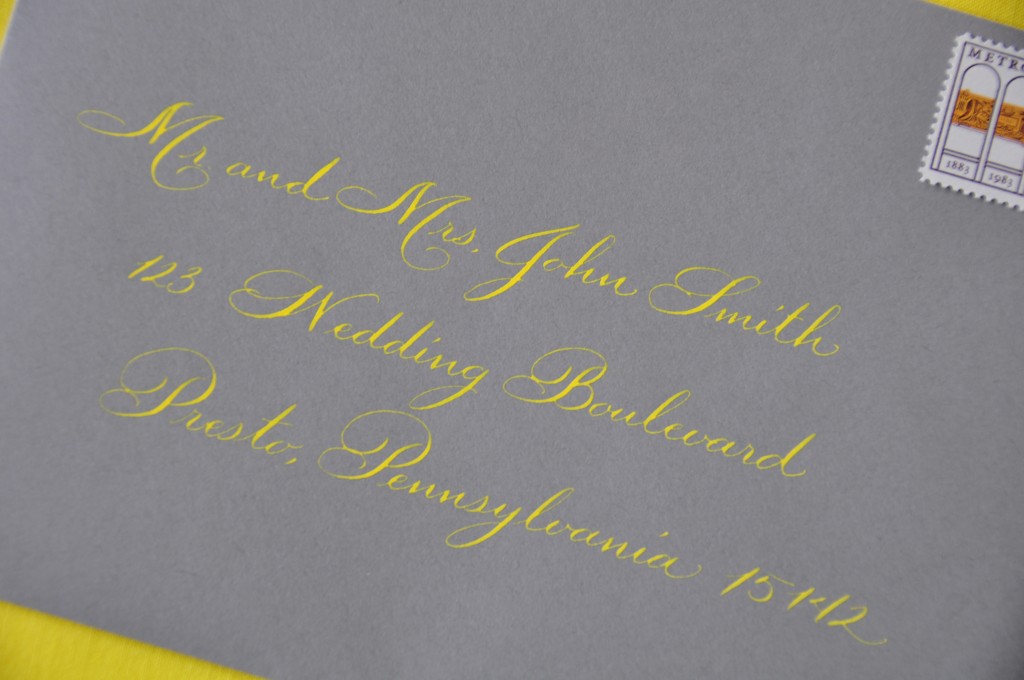 These grey with yellow ink using my rook script are stunners.
And to wrap it up (I could go on!) – the classic colors… just inverted!  A total twist (and perfect for a swanky black tie affair).