Last Year Sanya and Aaron had an amazing wedding in Austin at The Four Seasons.  Donnie Brown was the planner and you can see video from the event on Platinum Weddings.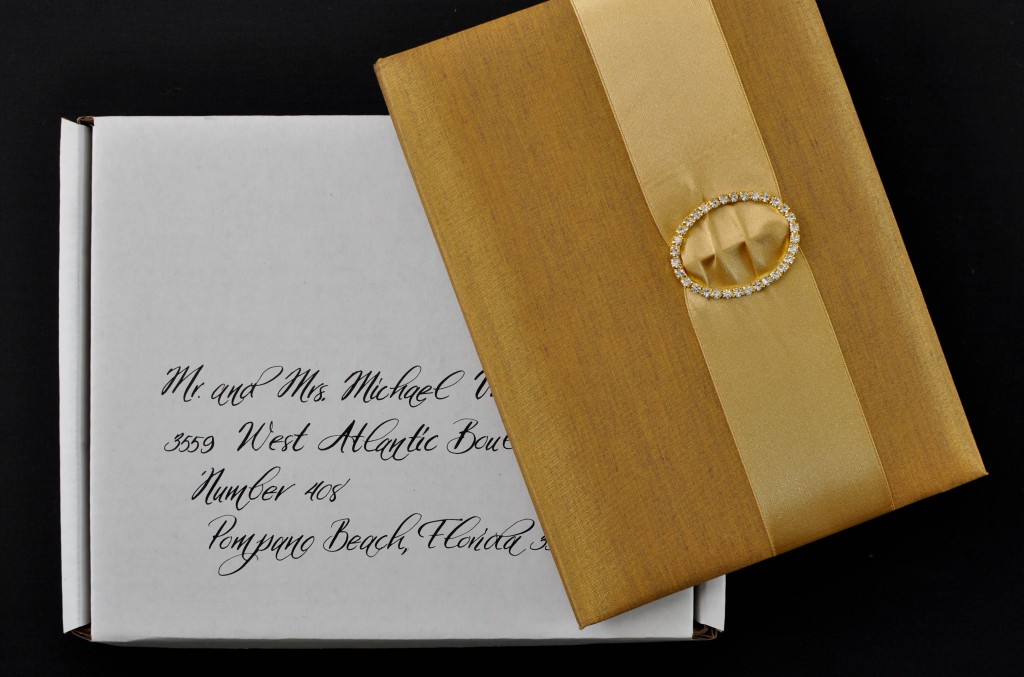 I was pleased to be asked to be the calligrapher for the invitations (designed by the talented Hollye with Carta Creations!).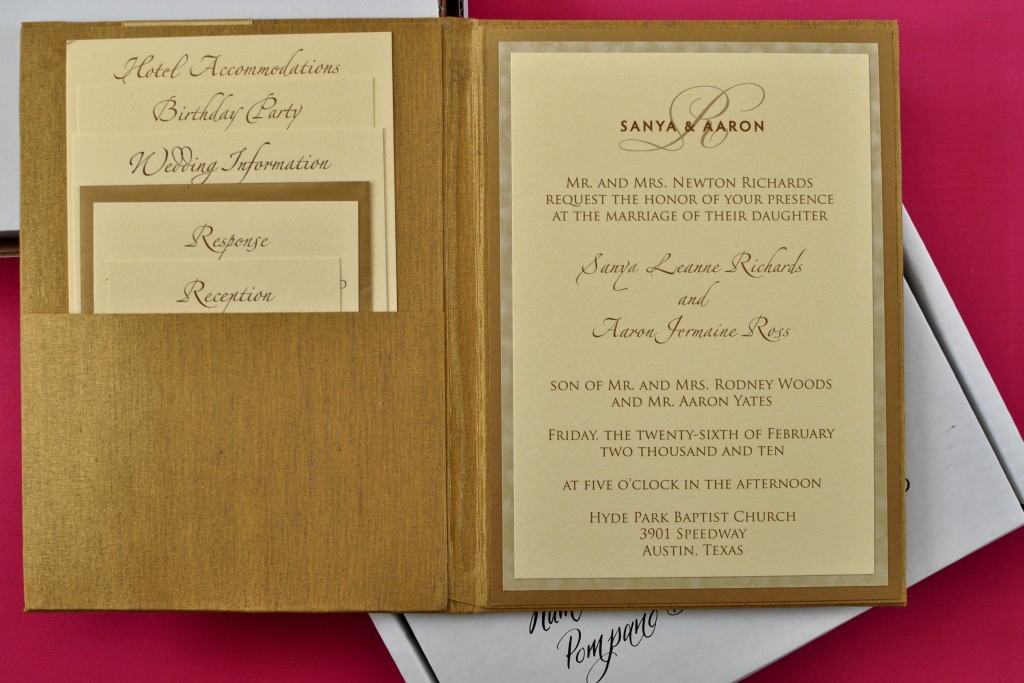 We used black ink in the calligraphy kegan font style on shipping boxes to house the silk covered invitations. You can see how substantial they are in the photo below.  Everything was situated on a bed of pink tissue.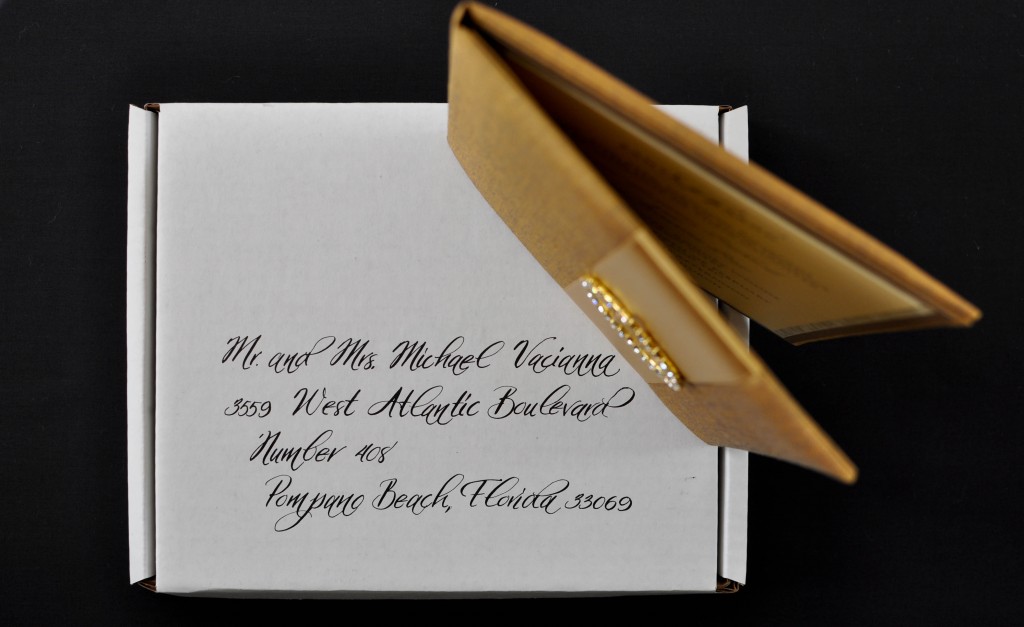 Some of the guest said the only thing missing was hand delivery in a horse and carriage. 🙂
Congratulations to the happy couple!