I am thrilled to announce my first ever promo/sale with my friends at Bella Figura!  I am their designer of the month. Which means all designs by me are on sale for 10% off during the month of February. You can combine this offer with our 10% discount when you order 6 printed pieces or more, so stock up!
Plus – I have decided to offer their customers an exclusive $25 off addressing orders of $100 or more.  So if you order any invitation through bella figura – now is the time to book my addressing services because you will save $25 off your order through me. Yay for you!  Please be sure to mention the promo when sending your inquiry so I know you are a Bella Figura/Smock client.
A glimpse of what is new this year:
The darling and modern betsy in my popular Hayden hand.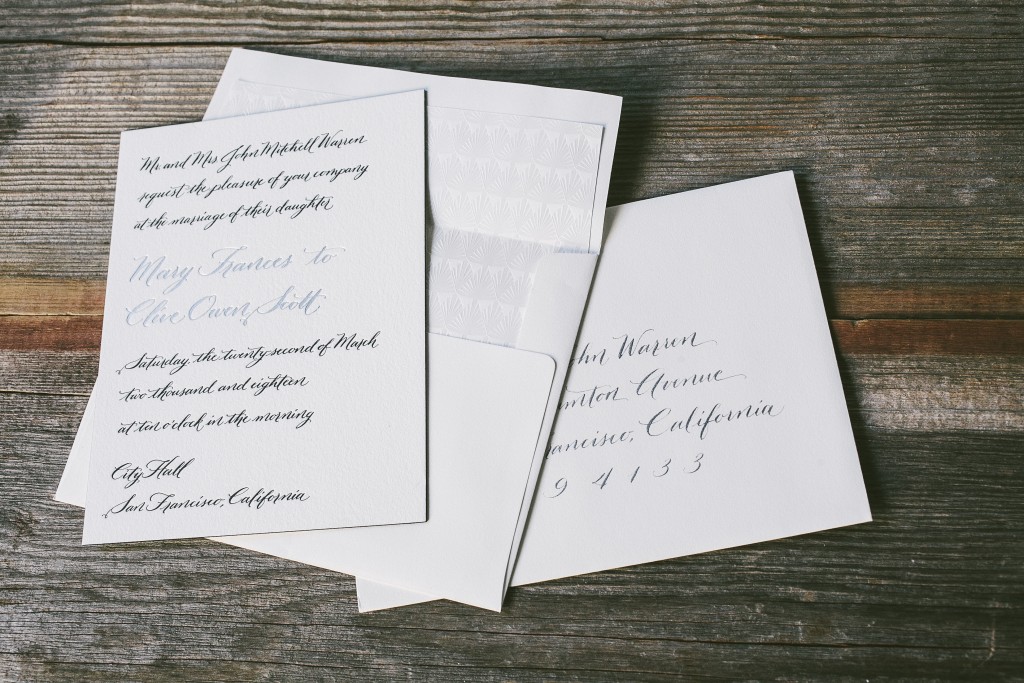 New and gorgeous Samantha in my NEW brush script.  Gosh I love this one – hope you do too!
This offer is valid to all booked clients who have, ordered invitations through Bella Figura, signed a contract and paid their retainer by February 28, 2015.  Pretty simple!
All photos courtesy Bella Figura – Thank you!