I would like to say it was restoration work, but in reality I was contracted to recreate the 100 year old photo mat that had been severely damaged by water.
The artist of this piece was not a professional calligrapher but was an artist and my client was restoring many of his pieces for a gift to her husband. We had to cut the mat 3 times to get the exact scale of the custom cut original. I just tried to mimic his writing as best as possible.
Here are some of the pictures, hopefully when the frame arrives I will get a picture of the finished product for your viewing pleasure.
above: a comparison of the original (top) to the new (bottom)
above: a close up of one of the captions, you can see the size difference in the lettering
Because of there was no formal technique to this writing, it was interesting seeing the variation on letters – making it quite difficult to copy in fact.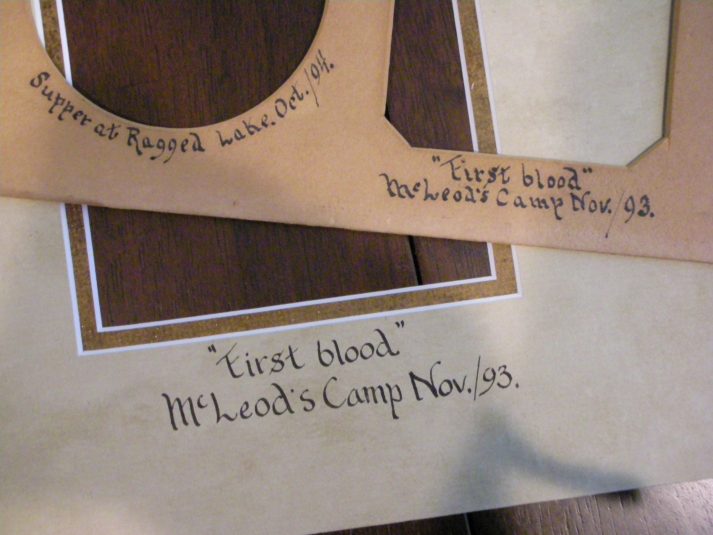 above: another close up, here the letters had a backward slant to them (oh my!) and despite my left handedness, I have never had a backward slant to my letters much less in my "formal" calligraphy this was so challenging to get that slant!