It's wedding season and I am busy addressing envelopes and working on reception pieces. There are a lot of options for place cards and escort cards and seating arrangements. I thought it might be a good time to detail out the specifics of what an escort card is and what a place card is and when and how to use them!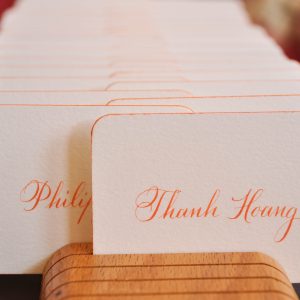 An escort card welcomes your guest to the reception and directs them to their seating assignment. Where, typically a place card welcomes them to their seat. Usually this is an envelope with the guests name and enclosed card with the table number. This can be a tented card also though.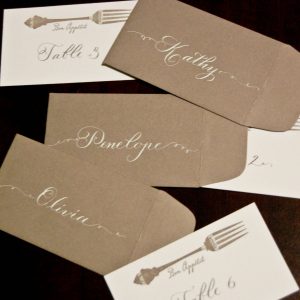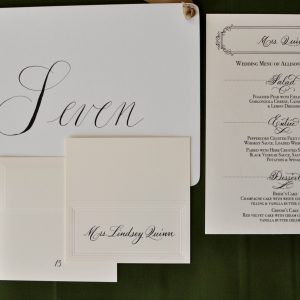 A place card indicates the seat that your guest will sit in. Traditionally this is a tented card, but today trends are leaning to a menu with the guest name written on the top. It doubles up your stationery needs for a clean looking table and leaving plenty of room for the floral arrangements.