I had the joy of providing a hand calligraphy suite for a styled suite recently to Alex McKinley Events. She gave a general color and the wording but I got to be the creative director on this one. It was so much fun!
I'm loving the dark blue envelope with the pale blue invitation paper. For a little added dimension, I hand tore the edges. Did you know I offer this service with my custom invitations?
These dark blue envelopes were perfect for creating a bit of contrast while keeping the monotone color palette. I used ivory ink to be a bit more subtle than white and it worked out perfectly.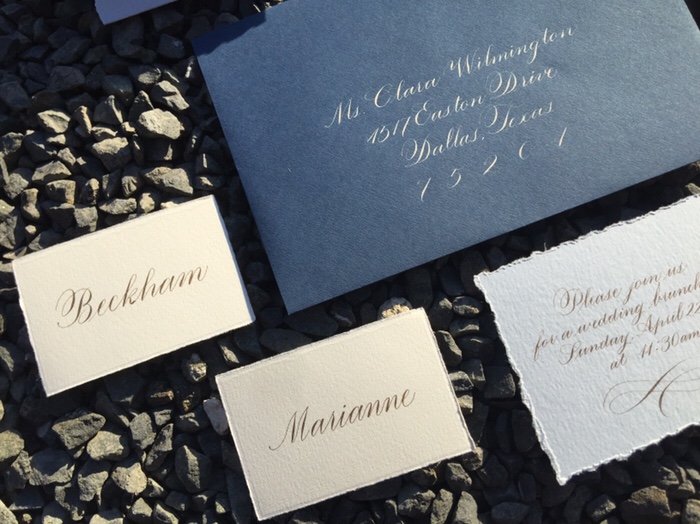 These little place cards were actually rolled up and tied with a ribbon like a scroll. I used my Spence hand on this for a more historic feeling. Still loving the hand torn edges on this one too!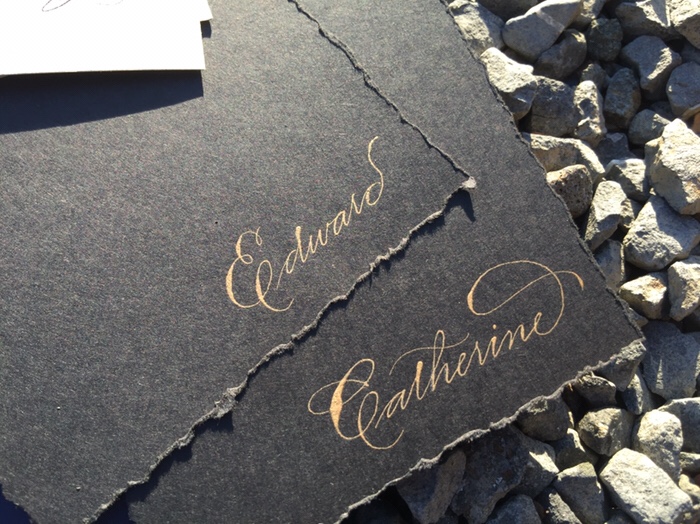 Here is a close up of the wedding invitation. The gold ink really shimmered and I'm fond of the clean copperplate calligraphy. It is elegant and easy to read.
I also put together a letter, with torn edges and sealed with wax. It's so dreamy!
Just a photo of all the pieces together so you can see all the texture!
If you are interested in ordering custom invitations – send me an email or give me a phone call!