This modern seating chart in acrylic against a boxwood wall really makes an impressive statement when entering an event.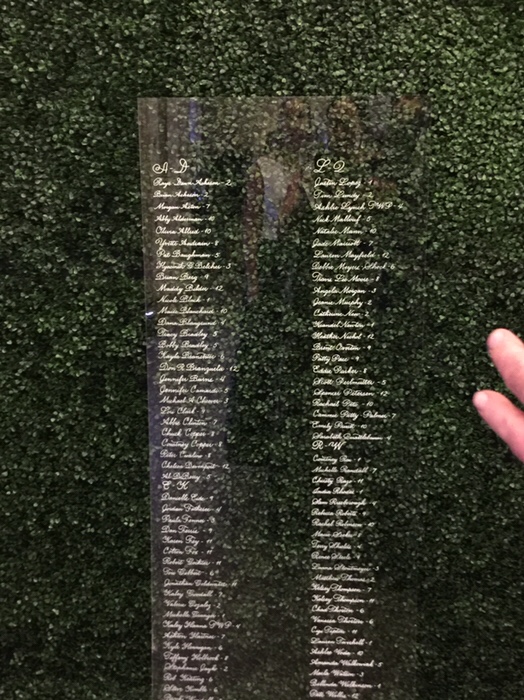 I completed this for the ILEA Dallas anniversary celebration at the Adolphus Hotel. The acrylic and boxwood were both provided by Beautiful Event Rentals. I used a nice cursive script to make it pretty but also easy to read so traffic continues to move forward.
It is also nice to organize names by last name and have a few letter call outs to help people find their names even faster.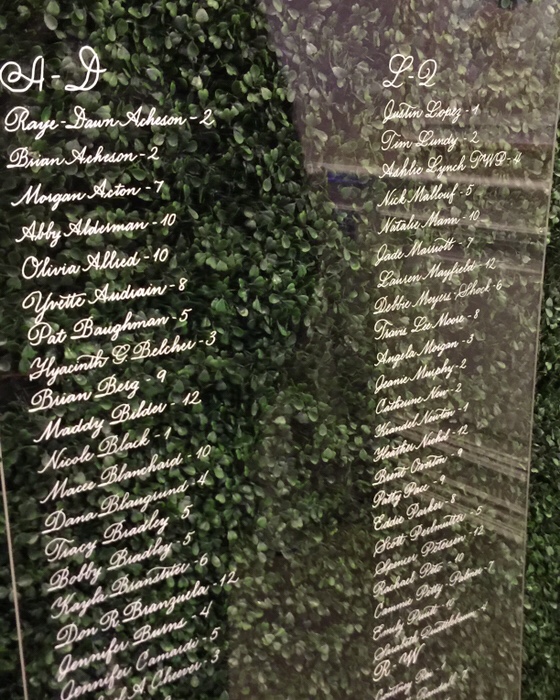 Let me know what you think and if you want one for your own event!