Back in December I had the pleasure of addressing envelopes for the fun Gingerbread House decorating party for Wedding Planners hosted by The Crescent Hotel. Since the invitation was blue and white with a little bit of red lettering – I decided red ink on the address was a perfect fit. To give it a fun holiday feel, the lettering is a bit more whimsical with just the right amount of curly cues.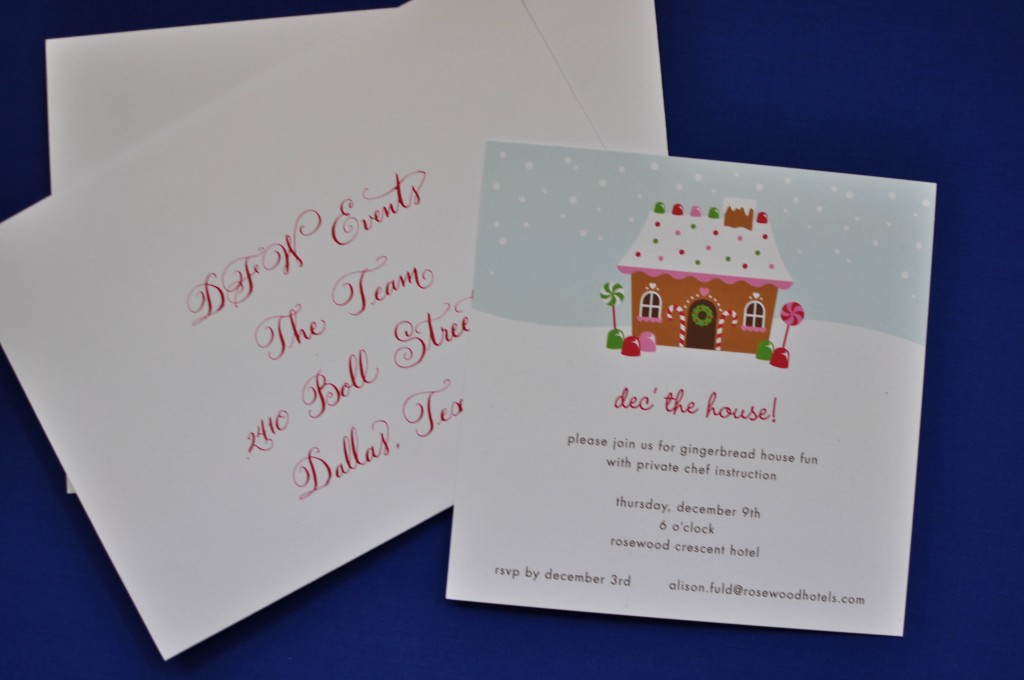 Here of some shots from the event by the so talented Rebecca Lorrine!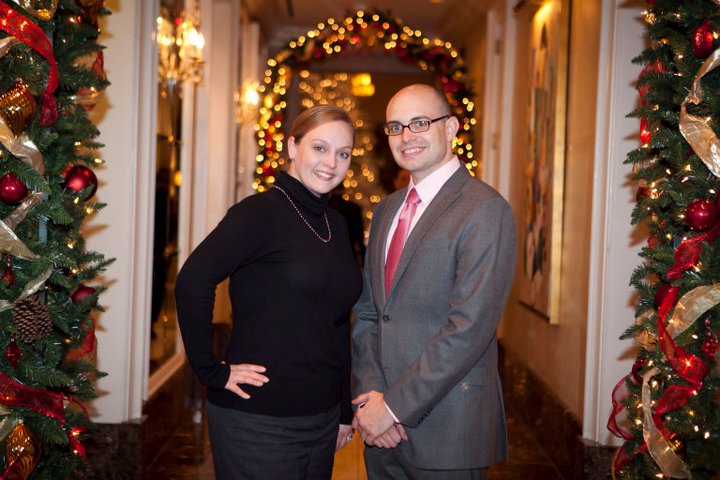 Our Fantastic Host and Hostess – many thanks for the wonderful evening!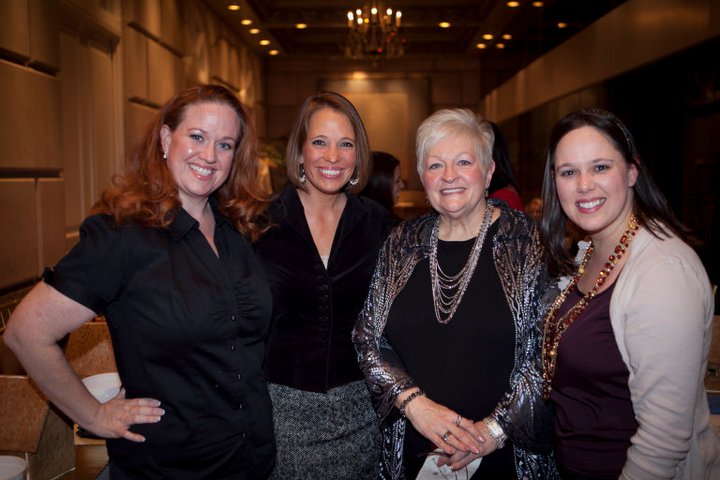 Some of the Planners (Shari Johns from As You Wish, Emily Youngblood from Blessed Unions and Micki Novak from Dream Weddings and Me)
The Lovely Paige Chenault getting her decorating goodies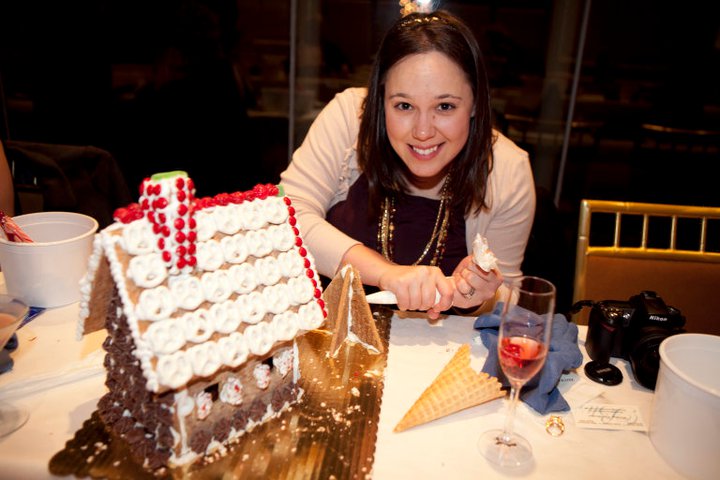 A little decorating for me!
And Kailey Posey being a rock star decorator.
Another big thanks to Rebecca for capturing the evening 🙂