I always have so much fun being an on-site artist for brands during the holiday season.  Brand activation engraving live events were mostly for fragrance engraving this year although I also work with wine and spirits brands to elevate their VIP experience as well.  This year I had the pleasure of working with: Dior, Jo Malone London, Maison Francis Kurkdjian, Nordstrom and French Farmacie.   Here are a few images from this holiday season.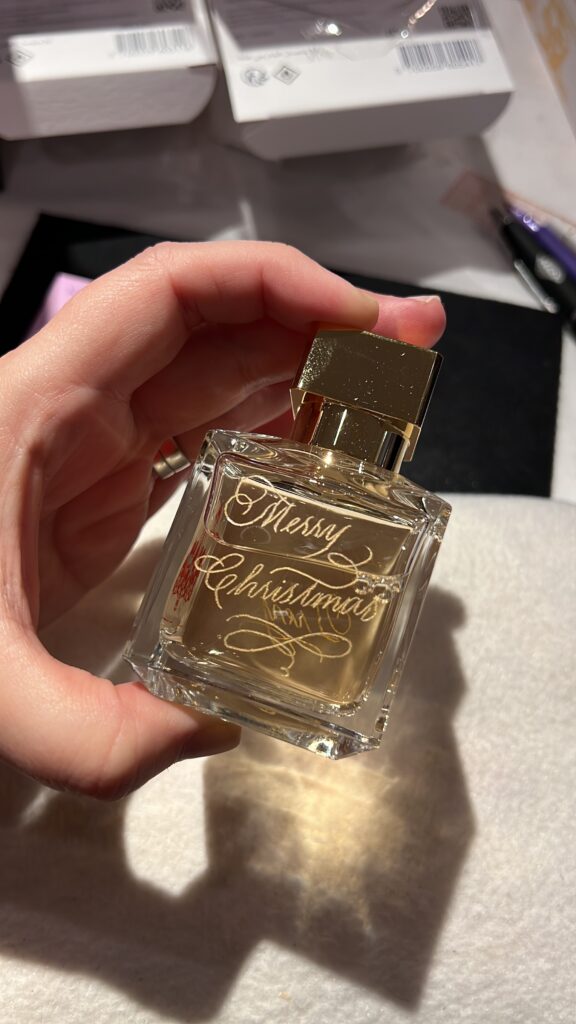 I love this little set of three MFK fragrances.  Everyone in the family was getting one in their stocking this year.  Each person received a scent perfect for them and then I engraved the name on the bottle.  I then filled the engraving with a gold or silver color fill to really make the engraving pop.
Its fun to work with these brands as a live event artist for the day.  The brand activation engraving live events help to draw customers in and allows the brand to give a little something extra to their customers.  The great thing about these events is that people love to watch art.  When I am engraving, the little bit of noise draws them in and then they cannot believe that I have written their name so beautifully.  But also that I've done it on glass and in under 5 minutes.  It is a joy working these live events and I always look forward to them.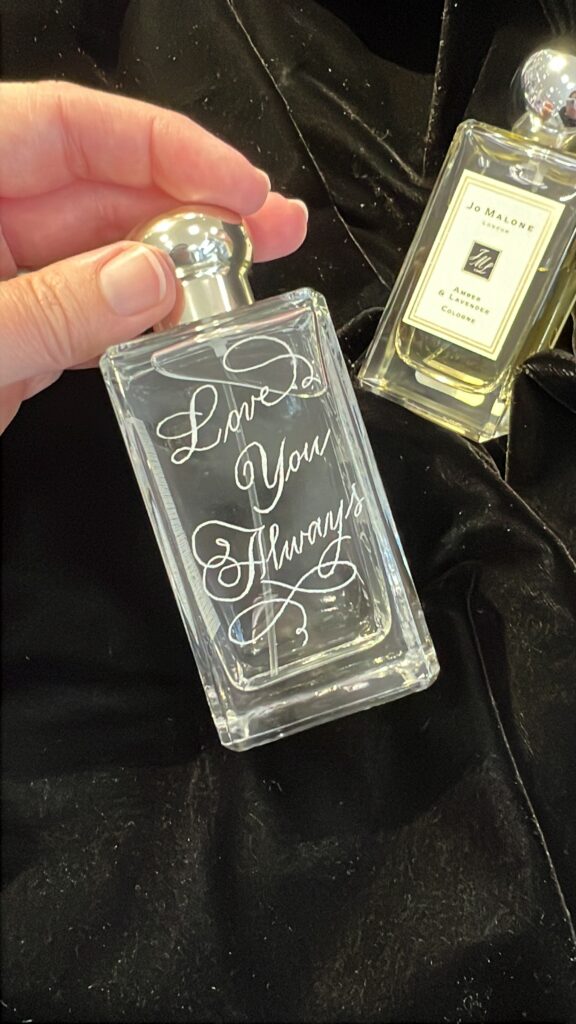 I am available to hire for brand activation engraving events.  Just contact me with your date and time so we can look at the schedule. Brand activation engraving live events are some of my favorite events to show off my engraving skills.  These events do tend to book out early for the holiday weekends so it's best to call as soon as possible.