I was super lucky to attend the Design Sponge craft night in Dallas a few weeks ago with my friend Shawna (who was a rock star getting us tickets to the event).  We had so much fun crafting and meeting the lovely Grace at the Mockingbird West Elm.
It was so fun walking in and receiving our books.  We then were seated at tables with fun crafting supplies – napkins, irons, fabric paint, exacto knives, pencils and surprise friends who also got tickets (Hi Ashley!)
Our craft was creating personalized napkins.  FYI, I am not a very good crafter & got a little messy – lessons learned & will definitely be better next time!
It was also super fun that half of our table are lefties!  (Which was actually really nice so we were not elbowing each other while cutting out things!)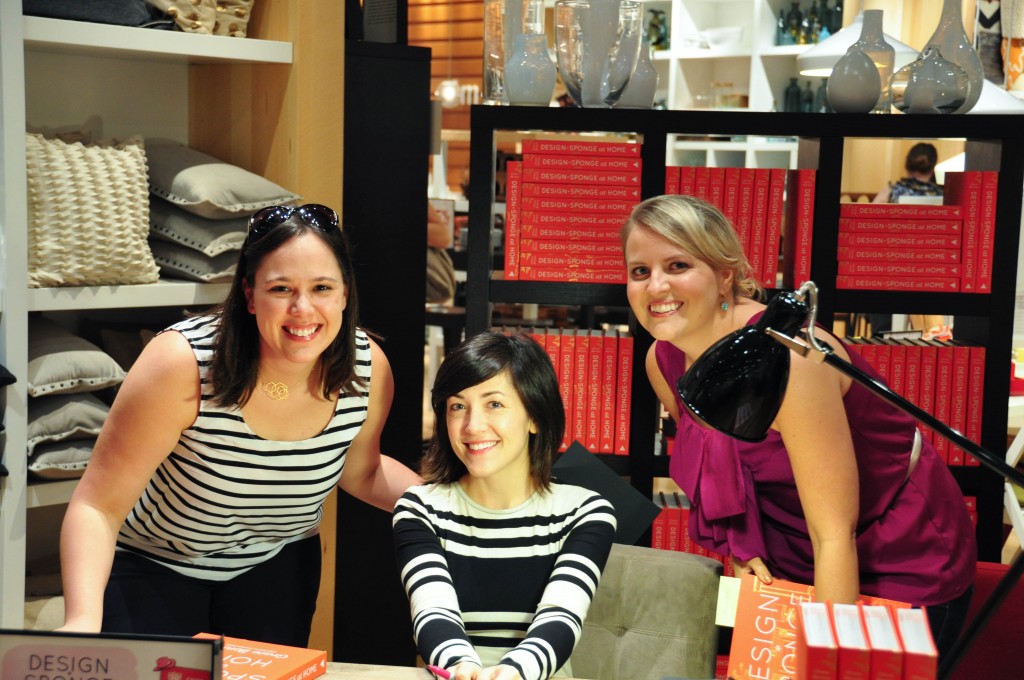 This is use having our books autographed by Grace!