I had the privilege of working with the team at Bella Flora recently. This pretty mirror was designed to welcome the couples guests and reflect the invitation design.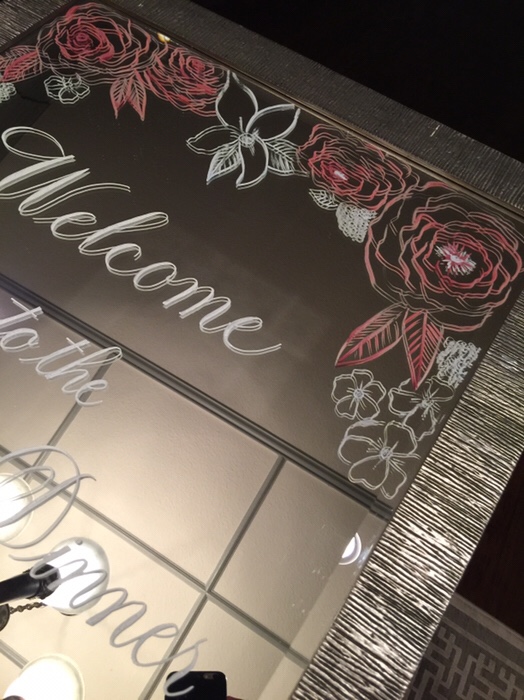 I painted the floral design on the mirror in a blush pink and light blue. The welcome mirror message was completed using my Olivia script in a white chalk marker.
You can see the whole mirror here with a little cameo by the studio pup and my tree. It is so difficult taking pics of these mirrors!