Dallas Wedding Calligraphy – Italian themed
I love working with the team at Emily Clarke events. Their table settings are top notch. They always make my work look so good…especially for this Italian themed Dallas Wedding Calligraphy.
These little tags tied around an olive branch atop the napkin and menu are just so welcoming! This is a seat that I would want to sit in and laugh and talk with my table mates all night! We used my Olivia script on these sweet place cards. The ink was a custom mixed green. The olive branches on the napkins were fresh picked.  Fresh greenery adds a touch of warmth and intimacy on any table. The florist is really important in bringing life to a table setting.  When floral and calligraphy are pulled together, magic happens!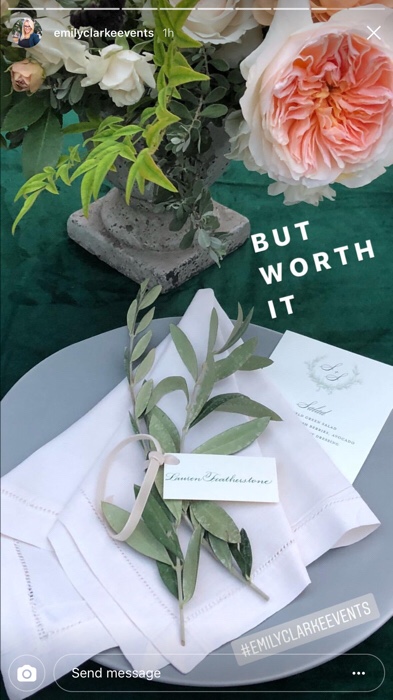 And this great set up is where the escort cards display went for the rehearsal dinner. The little tags were pinned into the fresh produce. I loved the red color and a bit more casual script on these! We used my Mitty hand.  They were tiny at only 1 inch tall.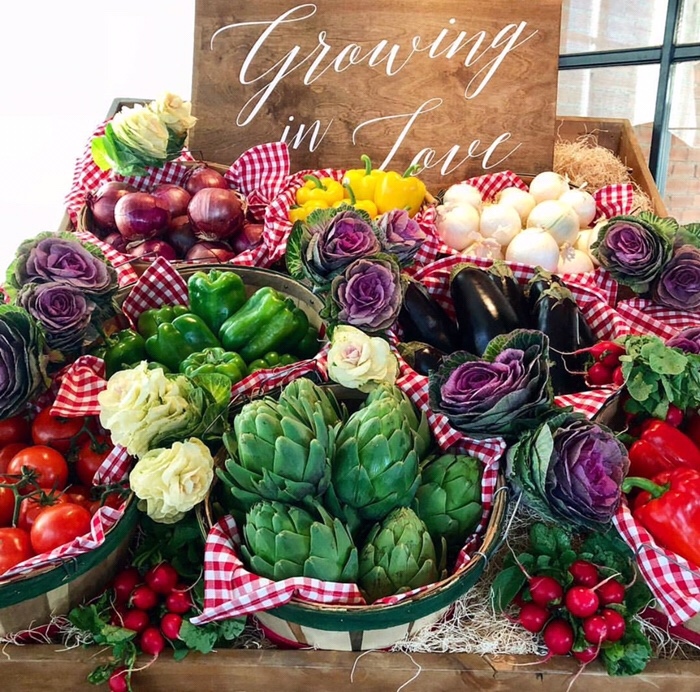 This display is so lovely.  I think it would be great for any intimate rehearsal dinner or party.  It looks so effortless and simple, but I'm sure there is more work than it looks like.  Emily and her team are brilliant at styling these escort card displays.  I love this idea for a co-op produce exchange too.  How fun to make that into a party to celebrate the bounty for the season.