I am thrilled to share that my little sister graduated this past weekend with her Masters of Architecture.  Yay Brittany!  It has been a long 5.5 years in Lubbock and I am so ready for her to move a little closer to home 🙂
As a soon to be graduate we decided earlier this year that it was time to get her self branding in place for all the networking and resumes she would be sending out and thank you notes she would be writing after interviews.  Since she has been signing her work as b.young, we decided to use that as her own personal logo.  And since she is an Architect, we also wanted to keep the lettering on the crisp and clean side rather than uber flowy and pretty… but still reflect her aesthetics.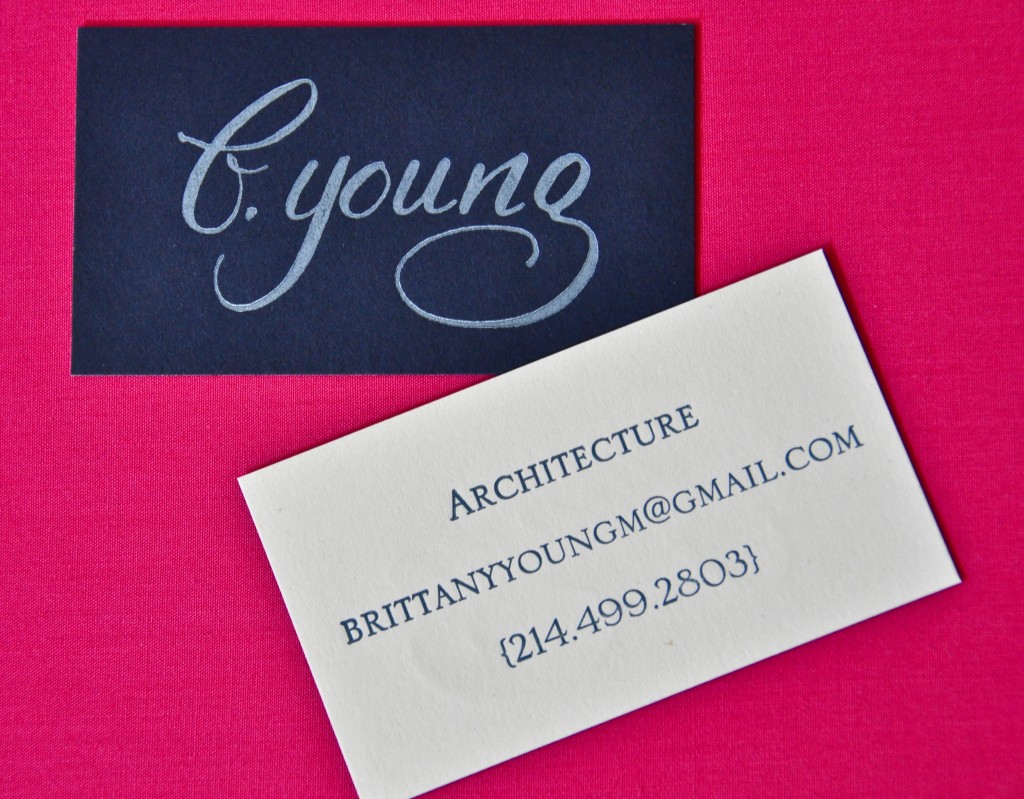 For both her calling cards and her personal stationery, I duplexed the sheets for added weight and color in a very masculine navy and light grey color combo.  They were then letterpressed using the grey and navy colors.  The look turned out to be clean and not over worked – very matter of fact.
Congratulations Brittany on your graduation and very memorable personal stationery.  I know it will bring you tons of success while hunting for your first job!