I absolutely love working on a custom monogram design with clients. The vintage feel of these NEVER go out of style and always feel current. While having a custom monogram designed is a bit of a time commitment and a bit of an expense, it is a luxury that you can use forever.
For example, I worked with the lovely Carolyn when she wanted to use a monogram on her wedding invitation and programs and menu cards. She then proceeded to use it on a variety of products to make her life luxurious.
Here are her engraved note cards printed by Crane's. And let me tell you – these will last her forever. They will never go out of style.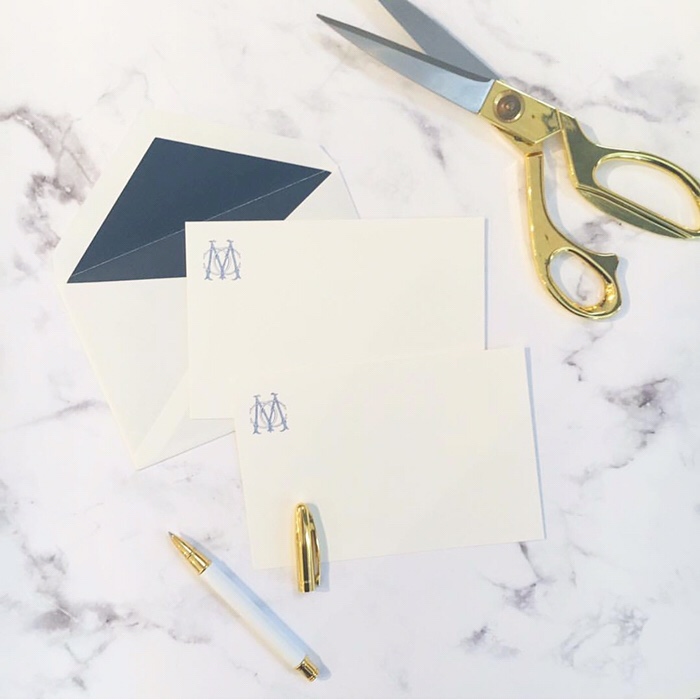 Also, she had the perfect idea to have it embroidered on her and her husbands bathrobes. I LOVE this idea. Everyone loves the bathrobes at a resort – why not enjoy that feeling year round with style?!