I am so thrilled to be offering this new print as a digital download in the shop.  Created after hearing an interview with Graham Nash on NPR's Fresh Air (LOVE Terry!) – really, just a beautiful sentiment.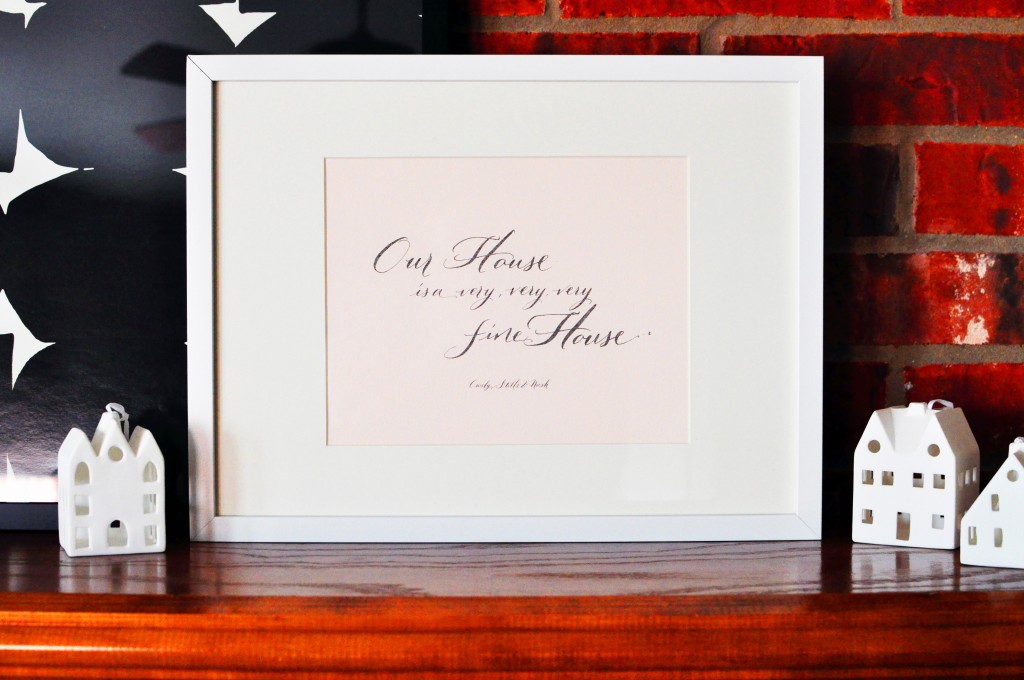 Written with the intention of being a bit organic – you can see the unevenness of the ink marks and a couple of splatters.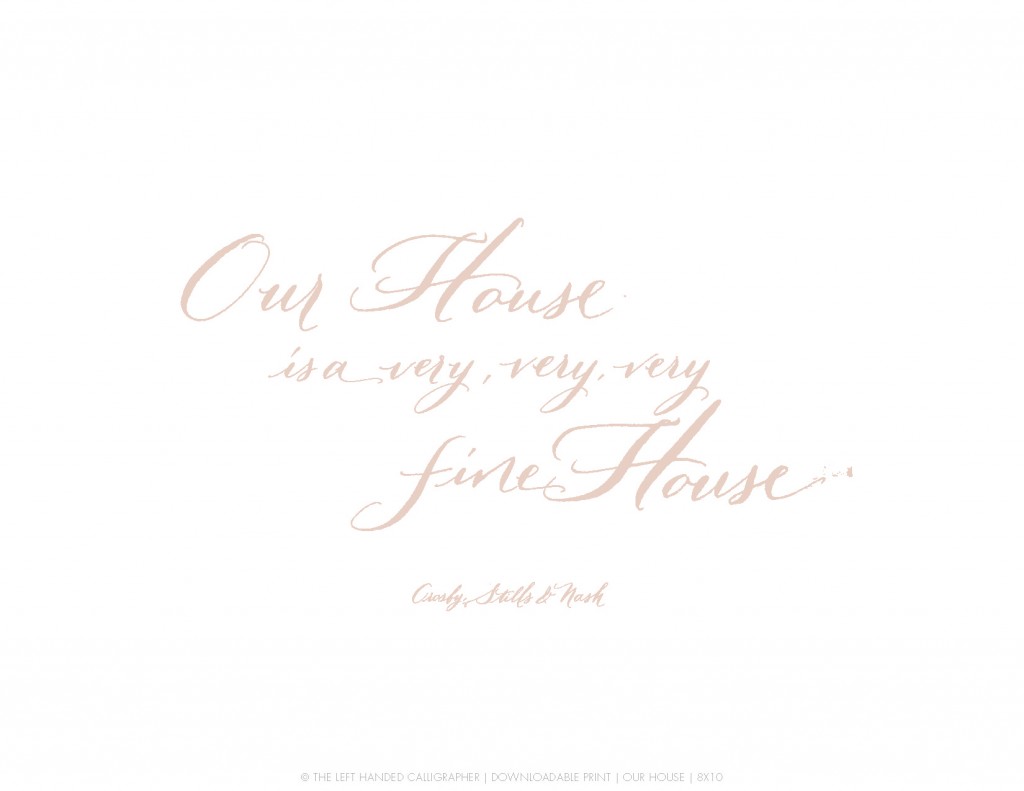 You can now print in black and white, white on chalkboard, grey and taupe.  Soft and pretty.
Created to fit a 8×10 frame perfect and prints on a standard letter size sheet of paper.