It is always fun to work on a project that is not paper like these bridal dress wedding hangers. I love the way we used gold ink on the walnut wood hanger. Also, mine are a bit unique because I use a pointed pen on these to really capture the thick and thin strokes of the script.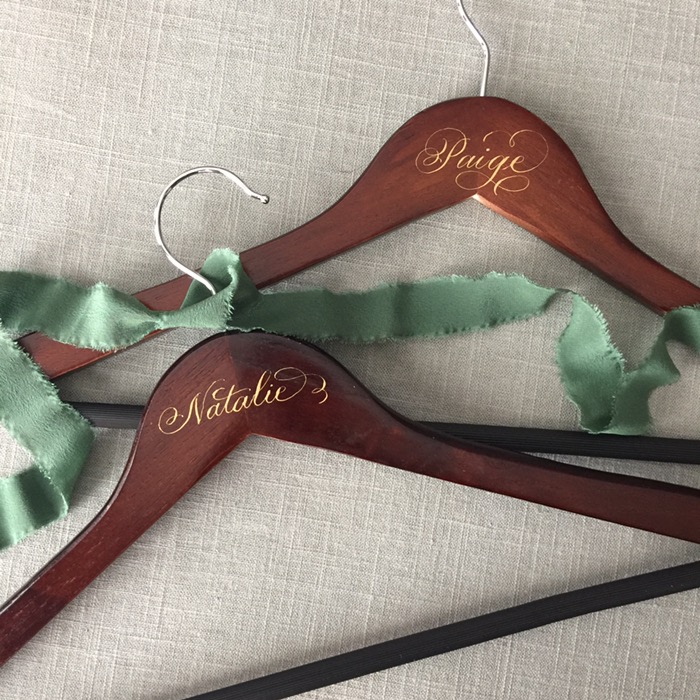 These hangers were created for Emily Clarke Events in my Talia hand. Aren't the flourishes so lovely and delicate for this lucky bridal party?
You can order your custom wedding dress hangers too – contact for a quote!