Wedding season is in full swing!  And I have 2 new invitation designs with the lovely & wonderful Bella Figura.
The first is…. awesome.  I used the mitty font in classic black and jazzed it up by placing all the lettering on an angle and adding touches of copper (yes, real copper!) for an accent.  Let me tell you – in person this suite (Gracieux) really shines.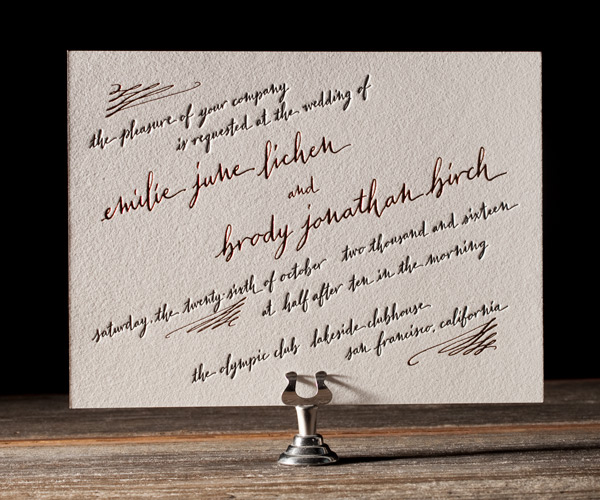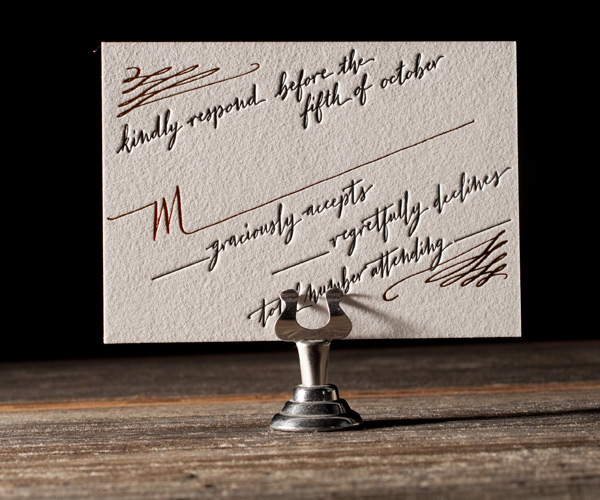 Place your order now.  And for those of you who say – how long does a calligraphy invitation take? My rule of thumb is: allow 3 weeks for designing with Bella Figura, 2 weeks for printing and 2 weeks for calligraphy addressing.    It is better to be early because rush fees can add up!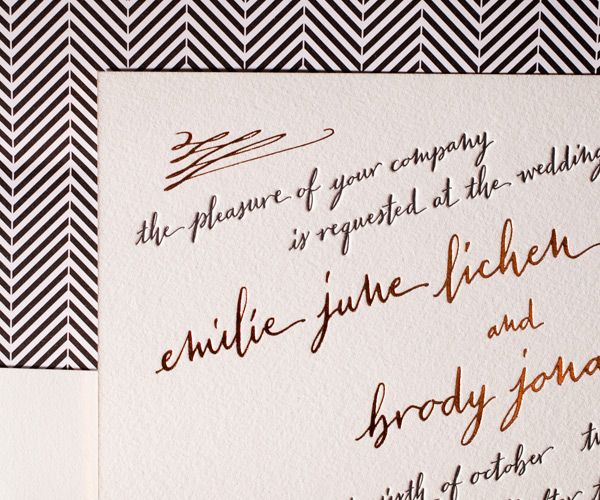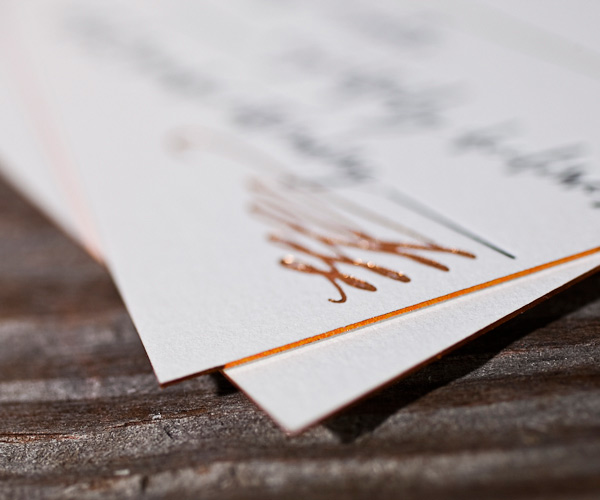 Photos provided by the wonderful Bella Figura.