When I get to visit my friends and colleagues in their studios it is always a fun time. Especially when I have a little photographer following me around. These are just some fun outtake photos from a recent visit delivering escort cards to Southern Fried Paper.
Rows of metal escort cards ready to be transformed into hanging scrolls for a bubbly welcome.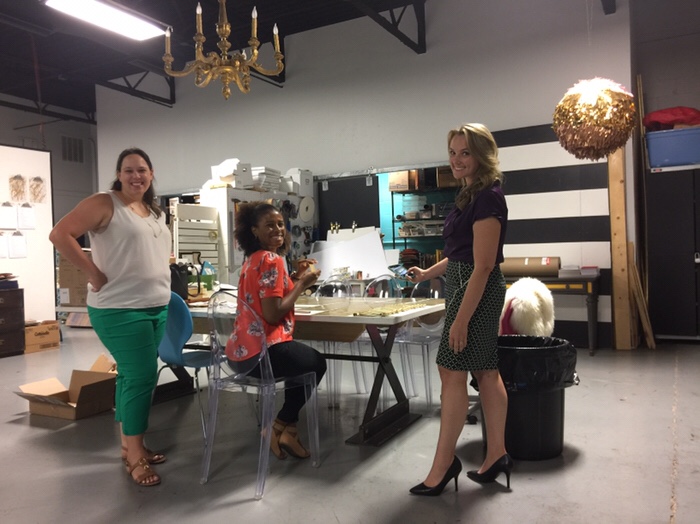 Above: Chelsea and I supervising
Below: Chelsea and I chatting and catching up after a busy wedding season.